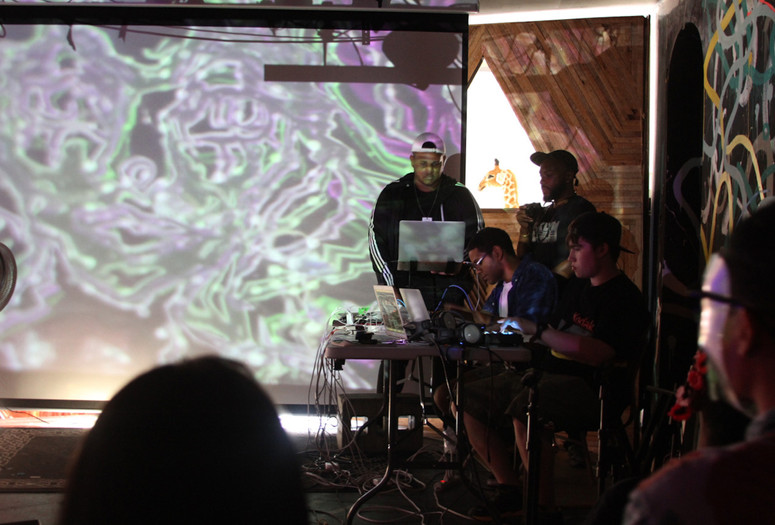 Altered Egos: Assuming New Identities through Costume and Performance
The day I took my mask off my face was missing for two days. —Ghostface Killah
Throughout history, musicians have channeled their creativity into outrageous fashion statements and invented personas: think Gorillaz, MF Doom, Lady Gaga, Marilyn Manson, Nicki Minaj, and Makaveli. By embracing their alter egos in extreme and cartoonish ways, artists have found their authentic creative voices. This course will introduce participants to the art of masquerade through mask making, creating costumes from found materials, and inventing secret personas while exploring the world of digital audio production and video art. Together, we will create a space for experimental music and performance. Come get lost…and found.
The In the Making program offers free hands-on art classes for NYC high school students, ages 13–19. Applications are due June 9, 2019. We'll provide all materials, food, and other costs. This course meets three times a week for six weeks and culminates in a Teen Art Show of participants' work. No previous art-making experience is necessary!
Please note: Summer In the Making classes will take place at MoMA PS1, located at 22-25 Jackson Avenue, Long Island City, NY 11101. Contact MoMA Teen Programs at [email protected] or (212) 333-1252.
Apply online. Applications will not be accepted after June 9.