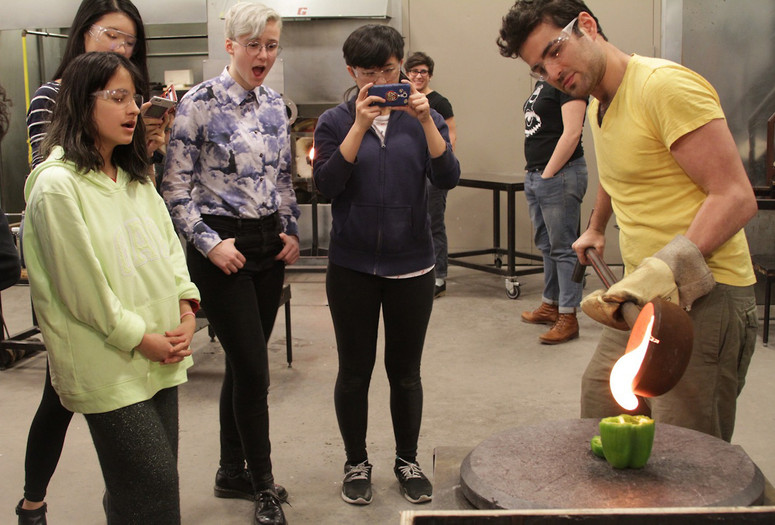 Soft Sculpture: Blobs, Bodies, and Objects that Ooze
Sculpture gets stereotyped as this heavy, permanent, rigid, and static thing and can often feel overwhelming as a result. But why make something that sits still when our world is so floppy, sloppy, messy, and weird? Participants in this studio course will use new materials and techniques to explore the softer side of sculpting, and learn new ways to construct 3-D objects from foam, fabric, rubber, and even food. Create a large-scale object that begs to be squeezed, surrenders to gravity, and holds your viewer's attention (even if it can't actually hold itself up). Come embrace the softer part of art making—we promise it's not hard.
The In the Making program offers free hands-on art classes for NYC high school students, ages 13–19. Applications are due June 9, 2019. We'll provide all materials, food, and other costs. This course meets three times a week for six weeks and culminates in a Teen Art Show of participants' work. No previous art-making experience is necessary!
Please note: Summer In the Making classes will take place at MoMA PS1, located at 22-25 Jackson Avenue, Long Island City, NY 11101. Contact MoMA Teen Programs at [email protected] or (212) 333-1252.
Apply online. Applications will not be accepted after June 9.