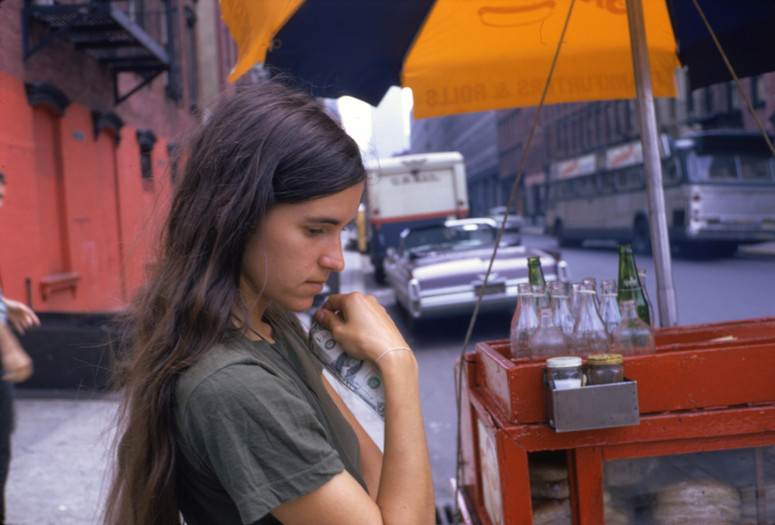 New York School legend Bernadette Mayer and Portland-based poet Morgan Ritter join us for an intergenerational evening of poetry and moving images inspired by the artists' creative friendship.
Mayer presents an iteration of the vast multimedia composition Memory (1971), for which she photographed a roll's worth of color slides every day while maintaining a daily journal. Evocatively recording an intimate, meandering July in early-1970s New York, the interval between images and subsequently recorded narration explores the vivid yet ephemeral function of memory. Revelatory among the period's Conceptual experiments, the work's digital slideshow presentation at MoMA is in the spirit of Mayer's reflection that "memory was always there, to be entered, like the world of dreams or an ongoing TV show." In the second part of the evening, Ritter screens a selection of incisive, diaristic videos that play a role in the artist's interdisciplinary quest to reclaim meaning and function from unexpected sources. The connection between text, action, and object is fluid across titles; some gesture to performance in the form of playful trailers, while others channel quotidian moments for their transformative, even healing, potential. The evening concludes with Ritter's most recent poems, including "Art As," an expansive compendium asserting personhood over institutional structures of the art world. Initially written in the context of Ritter's ongoing series of sculptural cat furniture, and debuting here in a live version, "Art As" urgently gestures to more compassionate, speculative understandings of body and being.
Film at MoMA is made possible by CHANEL.

Additional support is provided by the Annual Film Fund. Leadership support for the Annual Film Fund is provided by Debra and Leon D. Black, with major contributions from The Contemporary Arts Council of The Museum of Modern Art, Jo Carole and Ronald S. Lauder, the Association of Independent Commercial Producers (AICP), The Junior Associates of The Museum of Modern Art, and Karen and Gary Winnick.