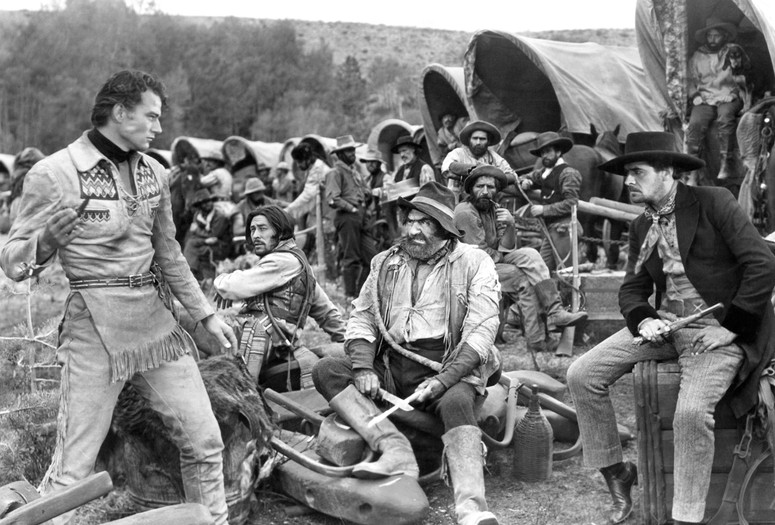 The Big Trail. 1930. USA. Directed by Raoul Walsh. Screenplay by Marie Boyle, Jack Peabody, Florence Postal, Fred Sersen. With John Wayne, Ward Bond, Marguerite Churchill. 122 min.
Filmed simultaneously in both standard 35mm and Grandeur, an early widescreen process, Walsh's second feature is an epic Western about valiant pioneers on the Oregon Trail. A wagon train led by scout Breck Coleman (John Wayne, in his first starring role) leaves Westport, Mississippi, for the Pacific Northwest, and the pioneers face roaming buffalo, an attack by Native Americans, a devastating snowstorm, and the rigors and deprivations of 19th-century transportation.
Restored with funding from the Celeste Bartos Fund for Film Preservation and The Film Foundation. 35mm.