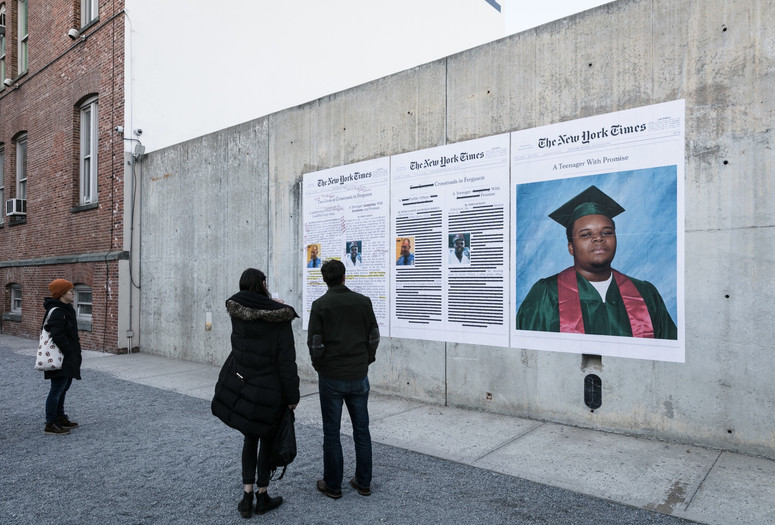 In conjunction with the exhibition Redaction: A Project by Titus Kaphar and Reginald Dwayne Betts artist Alexandra Bell will give a presentation on Counternarratives. In the ongoing series of works, Bell redacts and annotates articles to highlight how language, both text and image-based can reveal latent bias within mainstream media. The presentation is followed by an exercise in which visitors are invited to annotate and redact articles themselves, experiencing directly how narratives can be re-contextualized.
Alexandra Bell is a multidisciplinary artist who investigates the complexities of narrative, information consumption, and perception. Utilizing various media, she deconstructs language and imagery to explore the tension between marginal experiences and dominant histories. Through investigative research, she considers the ways media frameworks construct memory and inform discursive practices around race, politics, and culture.
Works from Bell's, Counternarratives were on view at MoMA PS1 in 2017 as part of VW Sunday Sessions.
Organized by Sarah Suzuki, Curator, Department of Drawings and Prints, The Museum of Modern Art; with Jocelyn Miller, Assistant Curator, MoMA PS1.

The program of accompanying events is organized by Reginald Dwayne Betts in collaboration with Taja Cheek, Assistant Curator, and Alex Sloane, Assistant Curator, MoMA PS1.