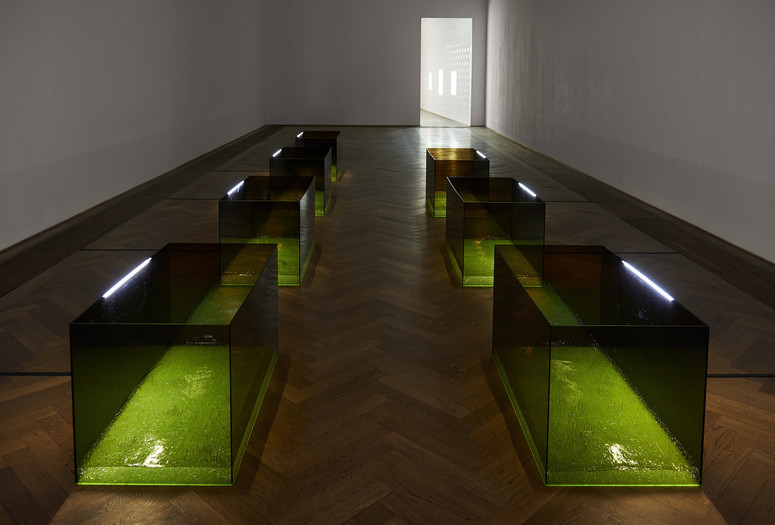 In these informal 10-minute talks we will focus on works from the New Order exhibition. Meet us in front of the works listed below.
3:00 p.m.
Josh Kline. Skittles. 2014
3:15 p.m.
Sondra Perry. Wet and Wavy Looks - Typhon coming on for a Three Monitor Workstation. 2016
3:30 p.m.
Anicka Yi. Shameplex. 2015
3:45 p.m.
Basim Magdy. A 240 Second Analysis of Failure and Hopefulness (With Coke, Vinegar and Other Tear Gas Remedies). 2012
This session is led by Angela Garcia and Jane Royal.
This session is free for members and Museum admission ticket holders. No registration is required. Groups meet in the galleries listed.
FM headsets for sound amplification are available for all talks.
Education at MoMA is made possible by a partnership with Volkswagen of America.

Major support for Adult and Academic Programs is provided by the Estate of Susan Sabel.

Generous funding is provided by endowments established by Agnes Gund and Daniel Shapiro, The Junior Associates of The Museum of Modern Art, Walter and Jeanne Thayer, and by the gifts of Alan Kanzer. Additional support is provided by the Annual Education Fund.