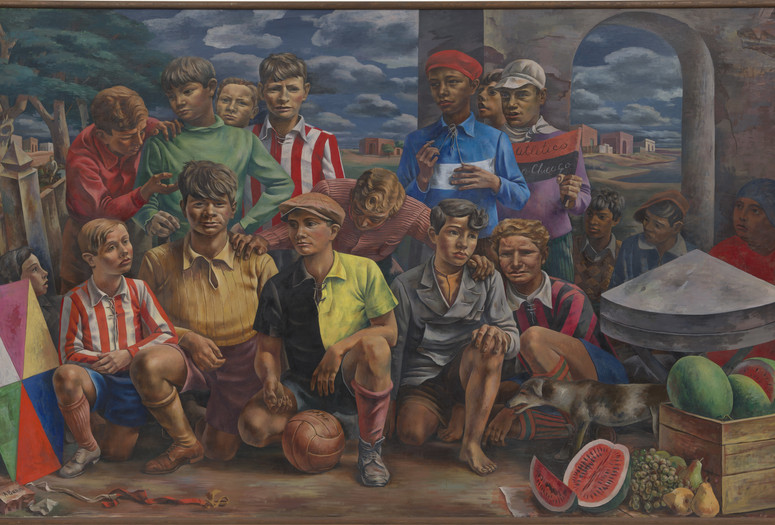 Miriam Basilio, Profesora Asociada en el departamento de historia del arte y museología en la New York University, discutirá el papel de Lincoln Kirstein a principios de la década de 1940 en el coleccionismo, entendimiento, y exposiciones del arte de américa latina. Preguntaremos, ¿cuáles fueron los efectos de las experiencias y adquisiciones de Kirsten en el desarrollo inicial de una concepción del arte latinoamericano? Esta conversación será moderada por Inés Katzenstein, Curadora de Arte Latino Americano y Directora del Instituto de Investigación Patricia Phelps de Cisneros para el estudio del arte de América Latina.
hablArte es gratuito para miembros y personas con entrada al museo. No es necesario inscribirse. La actividad comienza en Planta 3, Lincoln Kirstein's Modern.
Education at MoMA is made possible by a partnership with Volkswagen of America.

Major support for Adult and Academic Programs is provided by the Estate of Susan Sabel.

Generous funding is provided by endowments established by Agnes Gund and Daniel Shapiro, The Junior Associates of The Museum of Modern Art, Walter and Jeanne Thayer, and by the gifts of Alan Kanzer. Additional support is provided by the Annual Education Fund.