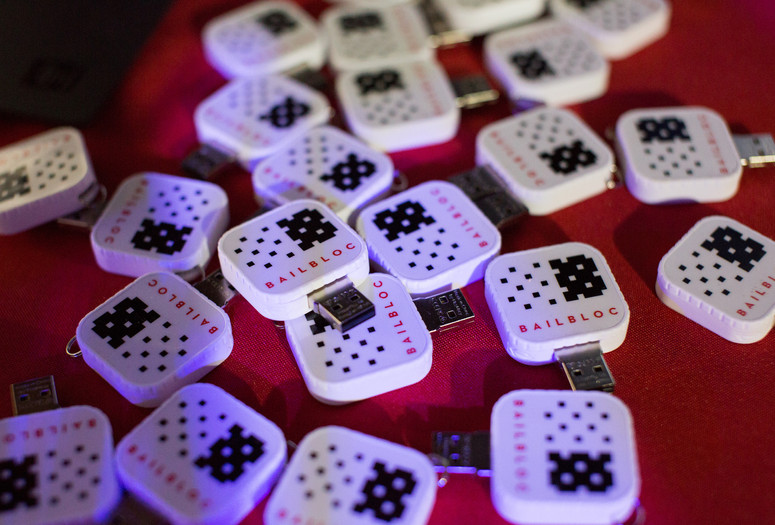 Maya Binyam and Grayson Earle, two members of the team behind Bail Bloc, an app used to raise money for bail funds, come together for a discussion of their work, alongside collaborators Brett Davidson and Ana María Rivera-Forastieri of the Immigrant Bail Fund in New Haven, Connecticut. Binyam, Earle, Davidson, and Rivera-Forastieri discuss issues related to bail and bail reform raised in the exhibition Redaction: A Project by Titus Kaphar and Reginald Dwayne Betts.
Bail Bloc is an app that uses a portion of a computer's unused processing power to mine a cryptocurrency called Monero. At the end of every month, Monero is exchanged into US dollars, and the earnings are donated to bail funds in the National Bail Fund Network on a rotational basis. Bail Bloc is currently mining Monero for the Immigrant Bail Fund in New Haven, Connecticut, and, from November 2017 to November 2018, mined Monero for the Bronx Freedom Fund.
Organized by Sarah Suzuki, Curator, Department of Drawings and Prints, The Museum of Modern Art; with Jocelyn Miller, Assistant Curator, MoMA PS1.

The program of accompanying events is organized by Reginald Dwayne Betts in collaboration with Taja Cheek, Assistant Curator, and Alex Sloane, Assistant Curator, MoMA PS1.