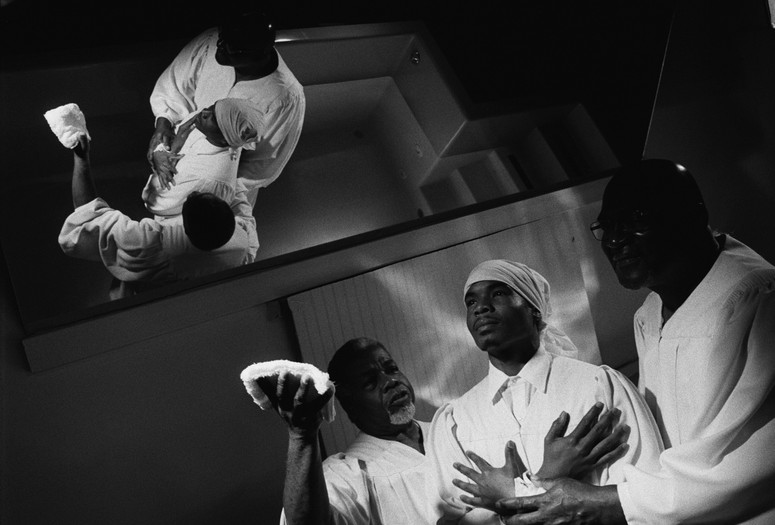 Featuring The Golden Legend by Chema García Ibarra and Ion de Sosa, Past Perfect by Jorge Jácome, Altiplano by Malena Szlam, and America by Garrett Bradley
Program 79 min.
Leyenda dorada (The Golden Legend). 2019. Spain. Directed by Chema García Ibarra & Ion de Sosa. Spanish with English subtitles. 11 min.
This sunlit, mystical hybrid offers a unique glimpse of a summer's day at Montánchez's public swimming pool. U.S. Premiere
Past Perfect. 2019. Portugal. Directed by Jorge Jácome. English subtitles. 23 min.
In this humor-laced essay film about nostalgia, a silent unseen narrator negotiates a distinct kind of yearning for the past with a present-day melancholia. North American Premiere
Altiplano. 2018. Chile/Argentina/Canada. Directed by Malena Szlam. 16 min.
A mountainous landscape is rendered in vibrant, flickering color, creating an otherworldly study of Earth while recalling a ruthless planet that existed before humankind. U.S. Premiere
America. 2019. USA. Directed by Garrett Bradley. 29 min.
Inspired by the recent release of Lime Kiln Field Day, a once-lost feature film from 1913 featuring a predominantly black cast, America masterfully captures moments of black artistry in sublime black and white 35mm. New York Premiere