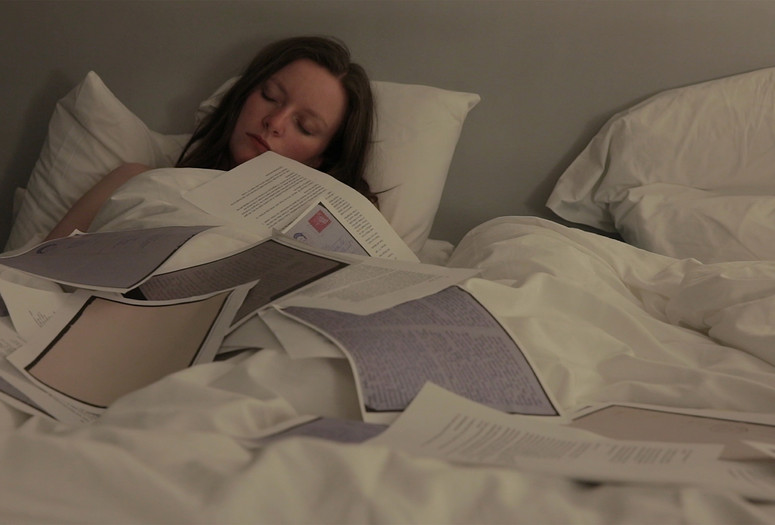 MS Slavic 7. 2019. Canada. Directed by Sofia Bohdanowicz & Deragh Campbell. 64 min.
In Sofia Bohdanowicz and Deragh Campbell's clever comedy, a young woman (Campbell, a wryly hilarious leading lady) tasked with executing the estate of her great-grandmother, a renowned Polish poet, takes a trip to Harvard University to research a correspondence between her deceased relative and another poet who seems to have been her lover. What initially seems a purely scholarly investigation into her family's literary history proves a lightning rod for the various disputes, resentments, and tensions bound up in the business of enhancing a family member's legacy. Bohdanowicz and Campbell push the narrative in ever-amusing directions without relinquishing artistic restraint and delicacy of touch. North American Premiere
Les idées s'améliorent (The Plagiarist). 2018. France. Directed by Léo Richard. French with English subtitles. 22 min.
A young researcher, whose job involves assigning a peculiar kind of metadata to randomly generated media, delves deeply into researching an elusive image. North American premiere