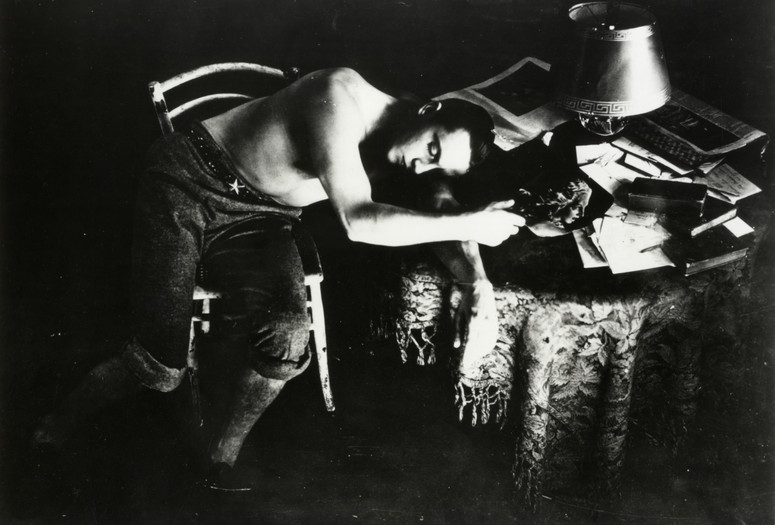 The Film Society's final presentation, on May 17, 1933, was originally advertised as a screening of Un chien Andalou and Alexander Dovzhenko's Arsenal. These titles were ultimately swapped out, however, for a show of three other films: The Unlucky Truck, a Russian cartoon about which little is known (though it later made an appearance in the proceedings of the House Un-American Activities Committee, where it was featured on a list of suspicious Soviet films that had circulated in the US); The Sex Life of the Polyp, a playfully suggestive mock lecture delivered by humorist Robert Benchley; and Jean Cocteau's The Blood of a Poet, a richly imaginative tale of aesthetic invention in which an artist journeys through the looking glass. Its unreal set pieces—a girl festooned with bells dangling from a ceiling, the lethal snowball fight—have since attained the status of icons in experimental cinema. Lincoln Kirstein would remember Cocteau's work as "for many of us one of the most poignant emotional experiences of the thirties, a film of almost autobiographical tenderness."
The Sex Life of the Polyp. 1928. USA. Directed by Thomas Chalmers. Written and performed by Robert Benchley. DCP. 11 min.
The Blood of a Poet. 1930. France. Written and directed by Jean Cocteau. With Enrique Rivero, Lee Miller. 35mm. 55 min.