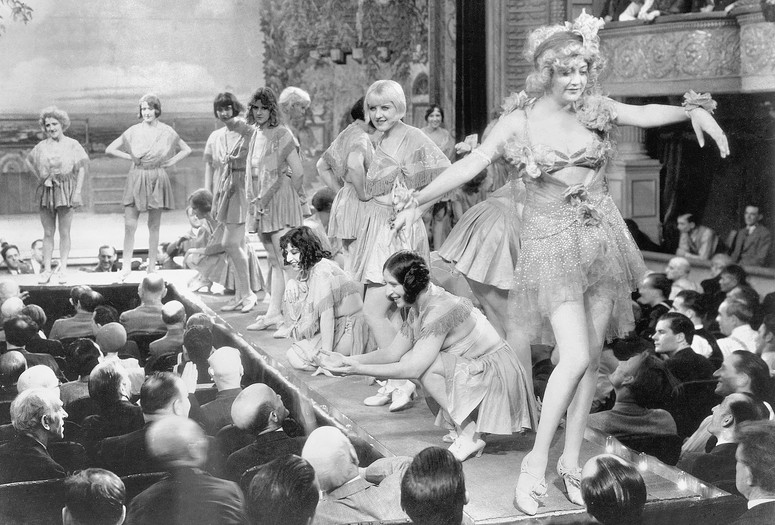 The second half of the Film Society's fourth program included the first movie ever released in three-strip Technicolor; Disney's cartoon Flowers and Trees is set amid a sylvan idyll of anthropomorphized plants—smiling mushrooms, yawning calla lilies—that is suddenly engulfed by a conflagration, set ablaze by a rotten, villainous log. Rounding out Film Society's double bill is Rouben Mamoulian's debut feature Applause, which revolves around a fading burlesque queen who's wary of her daughter following her path into the sordid world of show business. The picture was only a few years old by 1933, when this show was presented, but the Film Society organizers believed it merited a second look. "Applause," their accompanying notes maintained, "has the faults, but also the vitality of a first experiment. When produced it aroused considerable controversy. The general public did not immediately react to the advanced and elaborate detail with which the film had been directed, and many excusable faults assumed undue proportion. It is fortunate that such a valuable film can be revived for new consideration."
Flowers and Trees. 1932. USA. Directed by Burt Gillett. DCP. 8 min.
Applause. 1929. USA. Directed by Rouben Mamoulian. Screenplay by Garrett Fort, based on the novel by Beth Brown. With Helen Morgan, Joan Peers, Henry Wadsworth. 16mm. 80 min.