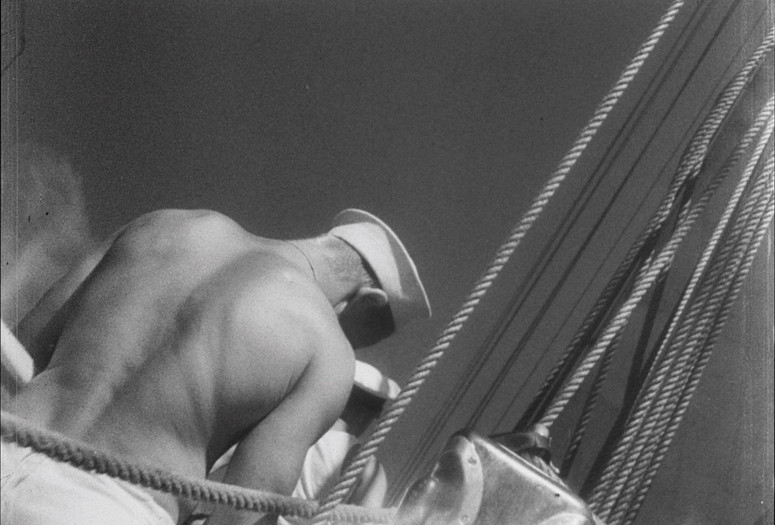 For the March 26, 1932, issue of Arts Weekly, Lincoln Kirstein devoted his column to experimental films. He was generally ambivalent about the work screened by Julien Levy at his gallery, but found himself quite taken with Henwar Rodakiewicz's Portrait of a Young Man, one of the forgotten treasures of early American avant-garde cinema, which Kirstein encountered at Alfred Stieglitz's An American Place. Though critical of the work's structure (the portrait here is rendered obliquely, by way of its subject's environment), the "actual photography," Kirstein remarked, "was surpassingly beautiful.... There were wonderful abstract shots of clouds rolling, slowed-up waves crashing darkly on a beach as if controlled by some slower Lunar law, smoke rising in translucent plumes, palms rustling, but most of all the sea—sheets of water spread over black rocks, or whirling in jewelled spume or folding in on its even whiteness. As a background for human action, this film was magnificent." Portrait is shown here with another little-known film, shot during a voyage to Tahiti in 1931–32, by photographer Walker Evans, of whom Kirstein was an early champion.
Travel Notes. 1932. USA. Directed by Walker Evans. 35mm. 13 min.
Portrait of a Young Man. 1931. USA. Directed by Henwar Rodakiewicz. 16mm. 53 min.