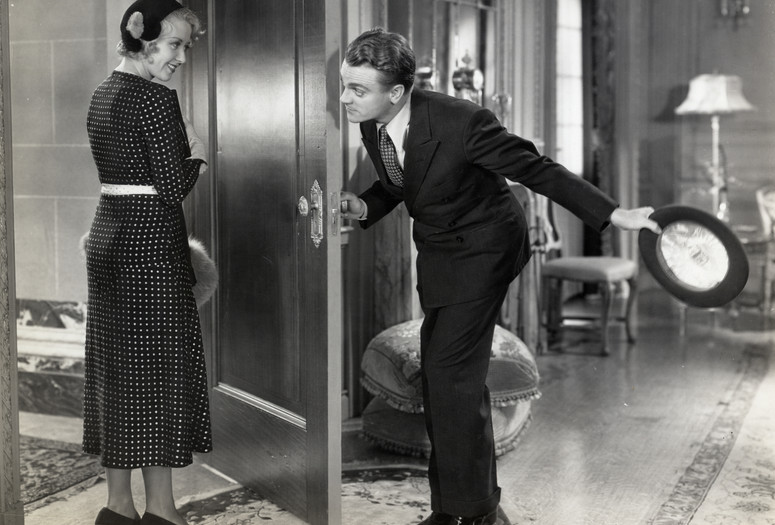 "The most permanently valuable and probably the most exciting contribution that the Film Industry has made to our amusement is, apologetically enough on its own part, the News Reel." Truly memorable experiences at the cinema, whether art films or studio pictures, Lincoln Kirstein argued, were few and far between, but newsreel theaters like the Embassy and the Translux delivered, in their bizarre juxtapositions, an opportunity "to be consistently absorbed, terrified, delighted, shocked and profoundly depressed, fifty-two times a year." The very newsreel he would then describe—the Lindbergh baby kidnapping, Rome blanketed in snow, a wrestling match—is reprised here alongside Blonde Crazy, a snappy, underappreciated Cagney outing wherein Kirstein's hero and his frequent costar Joan Blondell play a bellhop and a chambermaid with grifter ambitions, but who wind up being duped and double-crossed themselves.
Fox Movietone News, Volume V, Release #49. 1932. Produced by Fox Movietone. DCP. 10 min.
Blonde Crazy. 1931. USA. Directed by Roy Del Ruth. Screenplay by John Bright, Kubec Glasmon. With James Cagney, Joan Blondell, Louis Calhern. 35mm. 79 min.