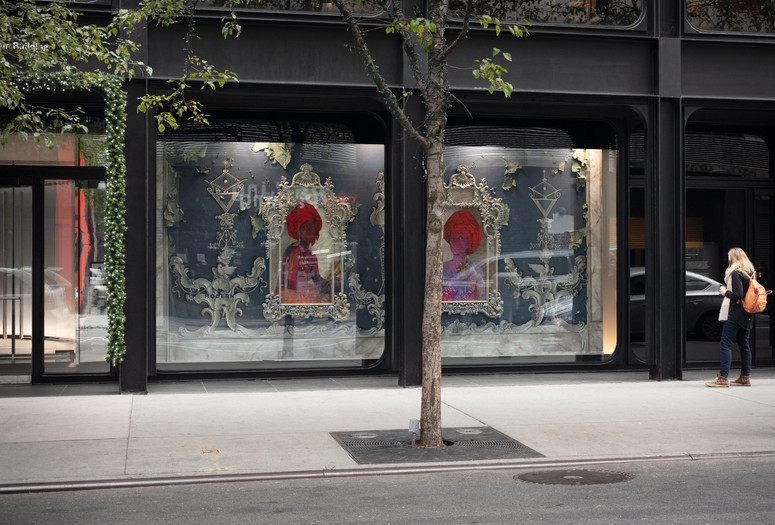 "How do you make someone present when history has made such an effort to erase them?" In her site-specific installation for The Modern Window, artist Firelei Baez invites us to consider the stories of marginalized Afro-Latina and Afro-Caribbean women. Take a close look at the installation and discuss the artist's process and use of symbols. This 30-minute session will take place outside, weather permitting, so please bring your coat.
This session is led by Diana Bush and Angela Garcia.
No registration is required. Groups meet in the Marron Atrium, Floor 2.
FM headsets for sound amplification are available.
Education at MoMA is made possible by a partnership with Volkswagen of America.

Major support for Adult and Academic Programs is provided by the Estate of Susan Sabel.

Generous funding is provided by endowments established by Agnes Gund and Daniel Shapiro, The Junior Associates of The Museum of Modern Art, Walter and Jeanne Thayer, and by the gifts of Alan Kanzer. Additional support is provided by the Annual Education Fund.