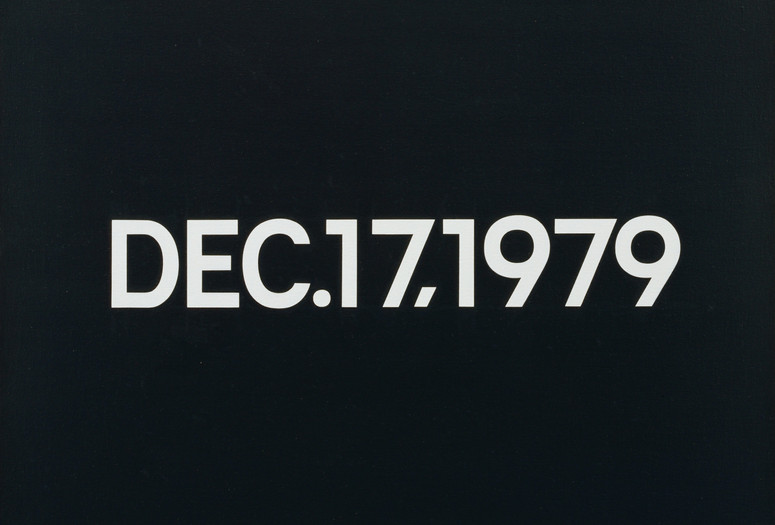 In 1966, On Kawara began creating "date paintings." Each one was completed on the date named on the canvas, and was accompanied by other artifacts from that day, such as newspaper clippings, a list of people the artist met, and a map of where he traveled. For Kawara, this sort of diaristic work became his life's pursuit and a way of marking time. We'll examine Kawara's art and discuss his approach to time.
This session is led by Lauren Kaplan.
Join us for lively conversations and engaging activities, facilitated by Museum educators, that offer insightful and unusual ways to engage with MoMA's collection and special exhibitions.
Gallery Sessions are free for members and Museum admission ticket holders. No registration is required. Groups meet in the Marron Atrium, Floor 2.
FM headsets for sound amplification are available for all talks.