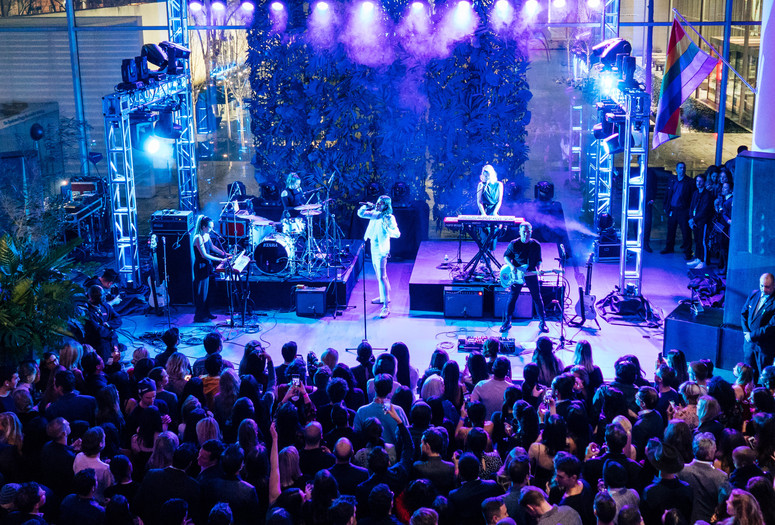 8:00–9:00 P.M. (VIP)
9:00 P.M.–12:30 A.M (General Admission)
The Museum of Modern Art
Featuring a performance by Anna of the North
DJ set by Heron Preston
Online ticket sales for The Armory Party will close at 5:00 p.m. EST on Wednesday, March 6.
Tickets can be purchased until 8:00 p.m. on Pier 94 or at the door starting at 8:00 p.m. on Wednesday, March 6.
The Armory Party will once again be held at The Museum of Modern Art in celebration of the opening of The Armory Show and Armory Arts Week! The party features an open bar, a live musical performance, DJs, and access to select galleries.
This year's event is hosted by Glenn D. Lowry, The David Rockefeller Director, The Museum of Modern Art; Nicole Berry, Executive Director, The Armory Show; and The Junior Associates of The Museum of Modern Art.
Additional host committee members include Sarah Arison, Dan Byers, Gabriela Borges, Laura de Gunzburg, Lauren Haynes, Charlie Pohlad, Polina Proshkina, Kristen Rey, Eva Ruiz, Roya Sachs, Sally Tallant, Marlies Verhoeven Reijtenbagh, Kristen Joy Watts, and Xiaoming Zhang.
Party ticket purchase also includes select access to The Armory Show at Piers 90, 92, and 94. Please use the ticketing links to view party ticket benefits.
Join the Junior Associates, MoMA's dynamic young patrons group, and receive a discounted membership with a specially priced VIP ticket to The Armory Party! Contact Eamonn Wright, JA Program Coordinator, at [email protected] to learn more.
The Armory Show
The Armory Show is New York's premier art fair and a definitive cultural destination for discovering and collecting the world's most important 20th- and 21st-century artworks. Since its founding in 1994, The Armory Show has served as a nexus for the international art world, inspiring dialogue, discovery, and patronage in the visual arts.
The Armory Show's 25th Anniversary edition will open with a VIP Preview Day on Wednesday, March 6; the fair will be open to the public March 7–10. Featuring 194 galleries from 33 countries, The Armory Show presents artworks ranging from historical masterpieces to the latest contemporary projects by established and emerging artists. The fair will once again feature an acclaimed VIP Program, the Armory Live talks series, and a number of citywide events and openings as part of Armory Arts Week.
For further information, please email [email protected] or call the Special Events office at (212) 708-9680.