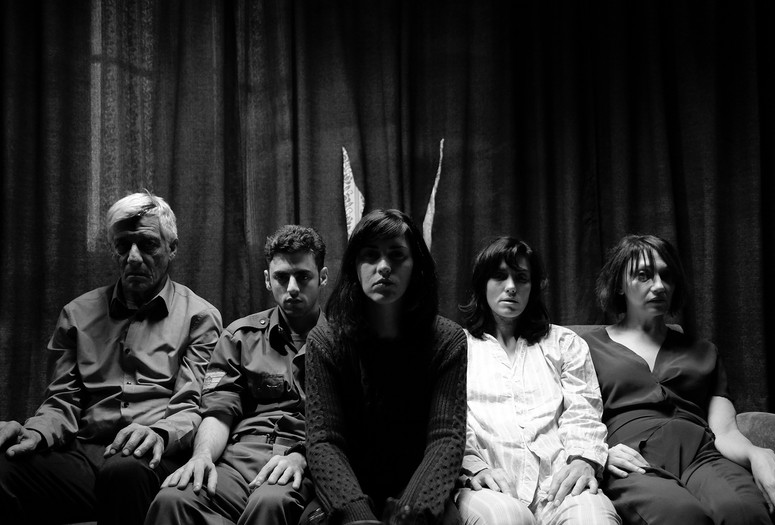 Family. 2017. Israel/Germany. Directed by Veronica Kedar. 104 min.
In her third feature, Israeli writer/director/star Veronica Kedar combines performance, photography, horror, and memory into a uniquely sympathetic, nonlinear narrative about a young woman driven to kill her family.
Family is a disturbing portrait of an extraordinarily dysfunctional family, with the youngest daughter, a photographer named Lily, at the center. After snapping one last photograph with her lifeless family, Lily recounts her experience with an unloving father, an incapable mother, an insane sister, and a brother madly in love with her. This depiction of extremes—love and hate, desire and disappointment, guilt and relief—attacks the one horror we're all most intimate with: family.
Puppet Master. 2018. Finland. Directed by Hanna Bergholm. 15 min.
A lonely woman, yearning to be caressed, allows a man to transform her into a puppet. But when the man loses interest, the puppet won't let go.