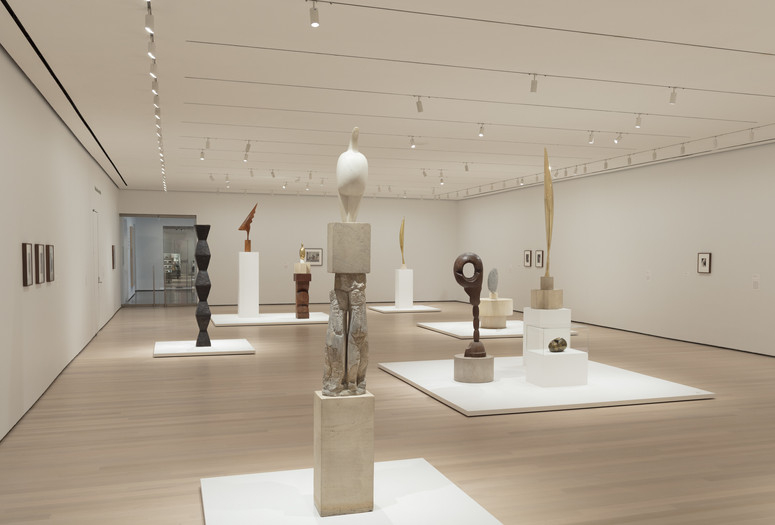 Join us to see Constantin Brâncuși Sculpture and experience the tranquility of the Museum after hours. Along with a small group of fellow enthusiasts, you'll embark on an intimate tour of Brâncuși's revolutionary sculptures, films, drawings, and photographs, along with never-before-seen archival materials. Led by one of our knowledgeable, engaging art historians, you'll discover this inventive body of work up-close and in detail.
A limited number of tickets ($75 per person, $65 per MoMA member) are available. Tour begins at 6:00 p.m. and ends at 7:00. For more information, please contact MoMA Groups and Tours at (212) 708-9685 or [email protected].
Join us for exclusive tours after MoMA's galleries have closed to the public, led by professional art historians. This is an incredible opportunity for you and your guests to enjoy an intimate museum experience without the crowds. Tickets are available online. For more information, please contact [email protected] or (212) 708-9685.