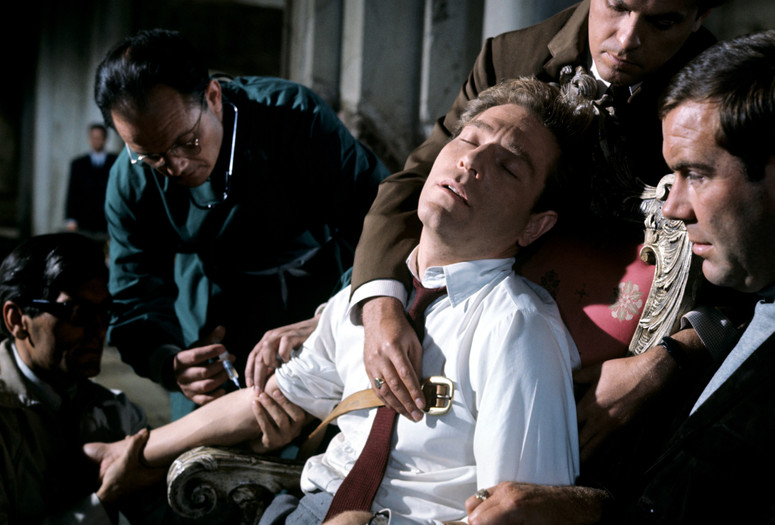 The Quiller Memorandum. 1966. Great Britain. Directed by Michael Anderson. Screenplay by Trevor Dudley Smith, Harold Pinter, based on The Berlin Memorandum by Peter Hall (Elleston Trevor). With George Segal, Alec Guinness, Max von Sydow, Senta Berger. 104 min.
Said to be a favorite of Paul Thomas Anderson, The Quiller Memorandum is a little-known spy thriller elevated by Harold Pinter's menacing dialogue and complex plotting (though the playwright-screenwriter felt he too often succumbed to melodrama and cliché), atmospheric West Berlin location photography, and an international cast led by Alec Guinness and Max von Sydow. Pinter would recall that the film's "neo-Nazi theme was, I believe, treated quite boldly and in some respects (the character of Inge) with subtlety. When it was shown in West Germany and dubbed into German the distributors changed the neo-Nazis to communists."
Digital preservation courtesy 20th Century Fox.