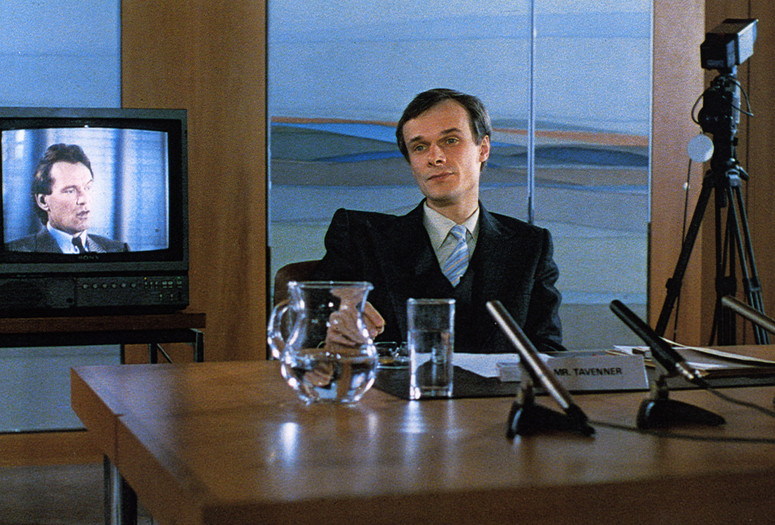 Der Havarist (The Shipwrecker). 1984. West Germany. Directed by Wolf-Eckart Bühler. Screenplay by Bühler, based on Sterling Hayden's autobiography Wanderer. With Burkhard Driest, Rüdiger Vogler, Hannes Wader. In German; English subtitles. 92 min.
Based on Sterling Hayden's beautifully written yet brutally honest memoir, Der Havarist is Wolf-Eckart Bühler's companion film to Pharos of Chaos (also screening on January 19 and 27). "Betrayal is an everyday occurance, and it starts with the betrayal of one's own self. Sterling Hayden: round-the-world sailor, war hero, Hollywood star, author. 'Hayden did more than just regret and seek the forgiveness of those whom he had harmed so much,' as one of those whom Hayden had denounced to the House Un-American Activities Committee in 1947 later put it. 'He did the most radical thing possible: He changed' (Abraham Polonsky). Hayden's self-analytical, autobiographical tale of fear, conformation and betrayal [is] condensed into contemporary images and sounds in *The Shipwrecker*" (Alf Mayer).
Digital preservation courtesy Munich Filmmuseum.