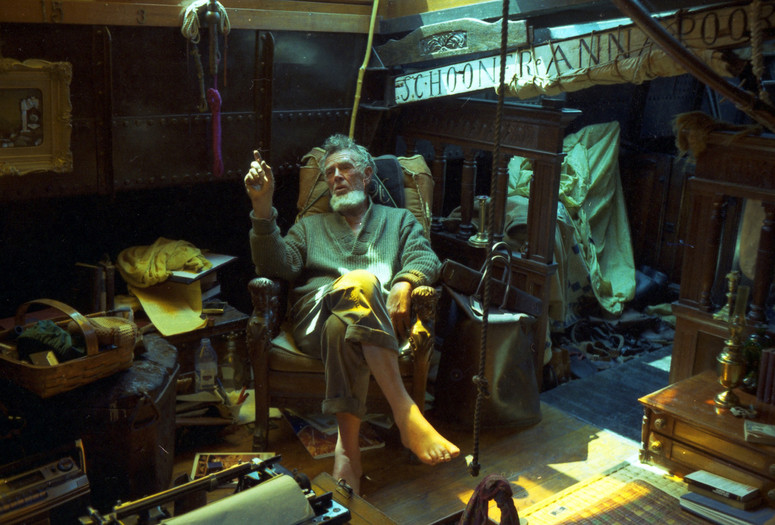 Leuchtturm des Chaos (Pharos of Chaos). 1983. West Germany. Written and directed by Wolf-Eckart Bühler and Manfred Blank. 119 min.
A grizzled but unbowed Sterling Hayden, holed up with his bitter memories on a canal barge in eastern France, looks back on a life of acting (The Asphalt Jungle, Johnny Guitar, The Killing, Dr. Strangelove), sailing the seven seas, and writing (a successful memoir, Wanderer, and a novel, Voyage). The true revelations of this raw and riveting (self-)portrait, made three years before Hayden's death at 70, are his wartime heroism (sailing and parachuting supplies behind enemy lines for the Yugoslav partisans) and his shame and contempt at having named names in his HUAC testimony.
Digital preservation courtesy Munich Filmmuseum.