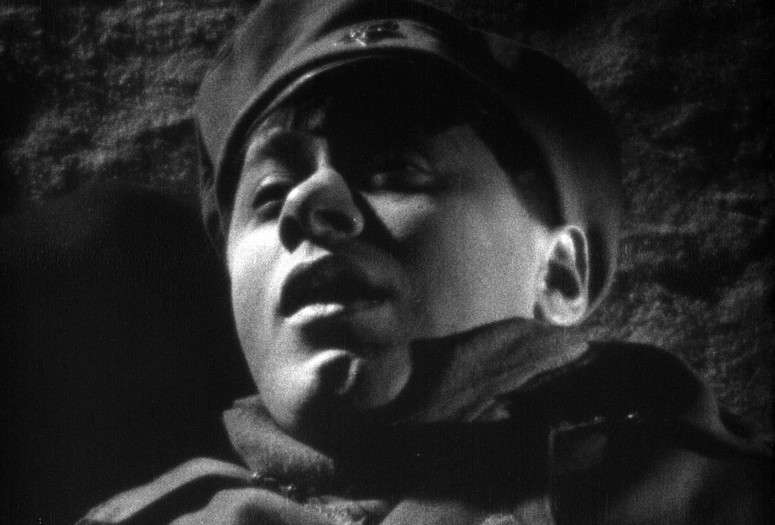 Oblomok Imperii (Fragment of an Empire). 1929. USSR. Directed by Fridrikh Ermler. Screenplay by Ermler, Ekaterina Vinogradskaya. With Fiodor Nikitin, Yakov Gudkin, Liudmila Semionova, Valerii Solovtsov. Silent; with piano accompaniment and English intertitles. 109 min.
Restored with its original Russian intertitles and several missing shots, Fridrikh Ermler's criminally underappreciated Fragment of an Empire, his last silent feature, is an intense—and intensely moving—psychological drama about a Tsarist soldier who becomes a total amnesiac due to shell shock during the Great War, and who awakens to a country, and a wife, that have been radically transformed by the October Revolution. "Fridrikh Ermler was one of the greatest masters in the history of Soviet and world cinema," writes film scholar Peter Bagrov, who oversaw the restoration. "This was acknowledged by such filmmakers as Eisenstein, Chaplin, and Pabst. Why he is unknown in the West is a mystery."
On January 13, Yale professor John MacKay, author of Dziga Vertov: Life and Work (Volume 1: 1896–1921), from Academic Studies Press, will introduce the film.
New digital restoration by the San Francisco Silent Film Festival, EYE Filmmuseum, and Gosfilmofond of Russia; courtesy the San Francisco Silent Film Festival