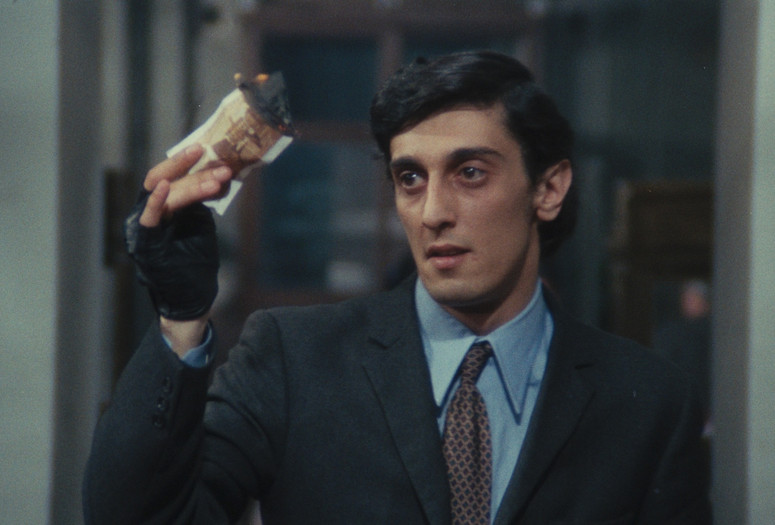 La proprietà non è più un furto (Property Is No Longer a Theft). 1973. Italy. Directed by Elio Petri. Screenplay by Petri, Ugo Pirro. With Ugo Tognazzi, Flavio Bucci, Daria Nicolodi. In Italian; English subtitles. 127 min.
In the early 1970s, as the revolutionary Red Brigade waged its terrifying campaign to bring down Italy through kidnappings, murders, and bank robberies, Elio Petri made this proto-giallo, Brechtian satire about a neurotic bank clerk (Bucci) who commits to a Marxist life of thievery, choosing as his principal target a client known as The Butcher (Tognazzi).
New 35mm print from Luce Cinecittà, restored by Cineteca di Bologna and Museo Nazionale del Cinema di Torino in collaboration with Titanus.