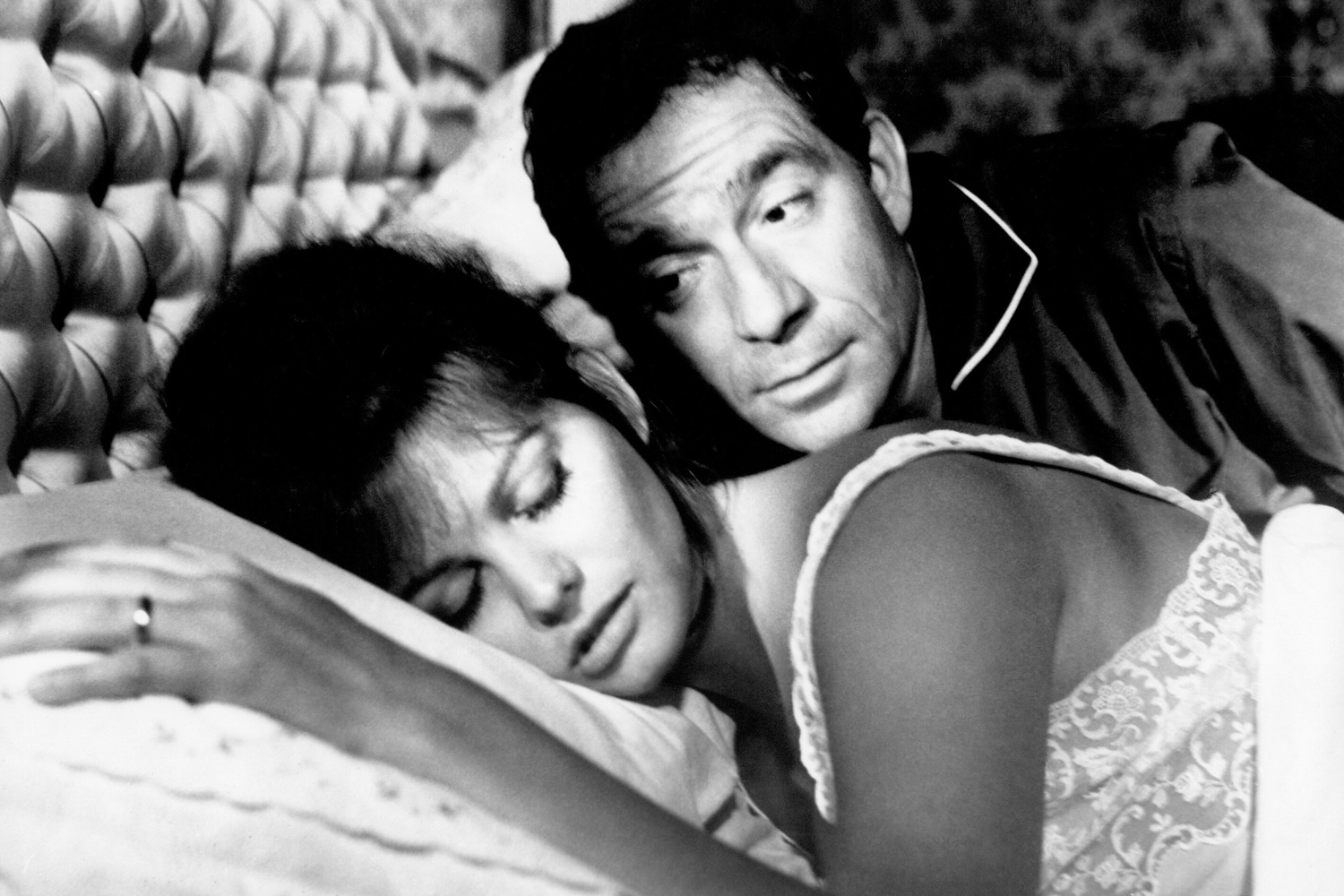 Il magnifico cornuto (The Magnificent Cuckold). 1964. Italy/France. Directed by Antonio Pietrangeli. Screenplay by Diego Fabbri, Ruggero Maccari, Ettore Scola, Stefano Strucchi, based on a 1921 farce by Fernand Crommelynck. With Claudia Cardinale, Ugo Tognazzi, Bernard Blier. In Italian; English subtitles. 124 min.
A happily married businessman (Ugo Tognazzi) allows himself to be seduced by the wife of a colleague—a meaningless affair that makes him realize how easy it would be for his young and beautiful wife (Claudia Cardinale) to betray him as he betrayed her. His unfounded suspicions grow into madness, as he obsessively imagines her in the arms of other men" (Dave Kehr).
35mm print from Luce Cinecittà; courtesy Movie-Time.