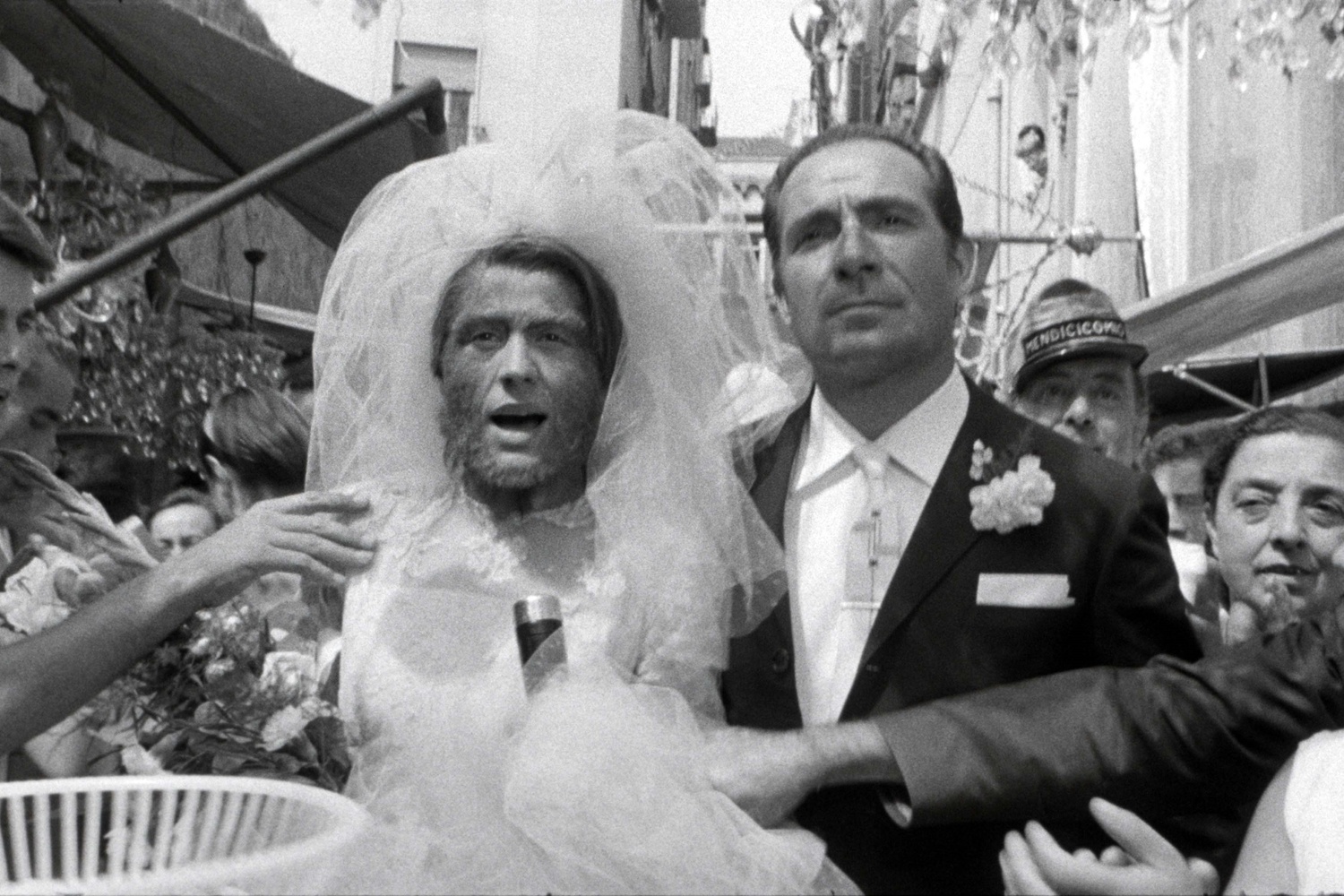 La donna scimmia (The Ape Woman). 1964. Italy, France. Directed by Marco Ferreri. Screenplay by Rafael Azcona, Ferreri. With Ugo Tognazzi, Annie Girardot, Achille Majeroni. In Italian; English subtitles. 92 min.
In Ferreri's riff on Nightmare Alley, or a perverse La Strada, Ugo Tognazzi is the scheming Neopolitan drifter who seduces a gentle woman with a hairy monkey face (Girardot) into marrying him and becoming a sideshow freak.
Digital restoration from Cineteca di Bologna, TF1 Studio in collaboration with Surf Film; courtesy Rialto Pictures and Surf Film.