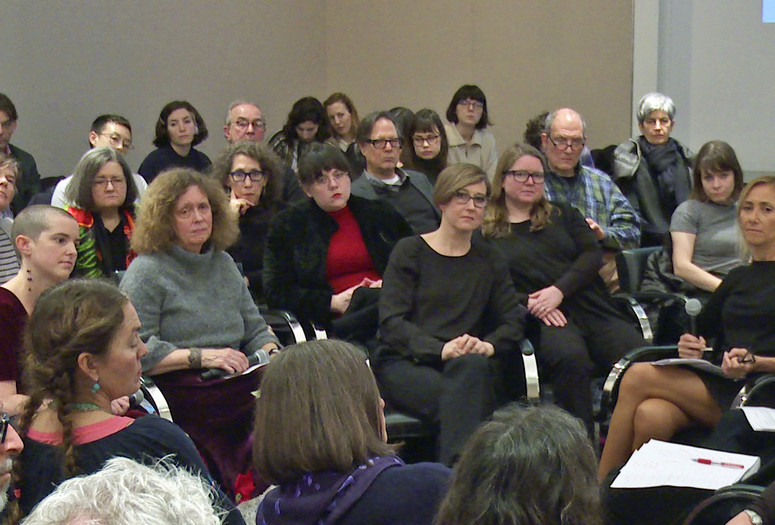 In 2019, the centenary of the founding of the Bauhaus, we celebrate the art school's far-reaching legacy. This event is focused specifically on the exchange of ideas among and critical contributions of women photographers at the Bauhaus, including Gertrud Arndt, Marianne Brandt, Florence Henri, Lucia Moholy, and Grete Stern (ringl + pit).
Featured speakers include Carol Armstrong, Professor, Department of the History of Art, Yale University; Meghan Forbes, C-MAP Fellow for Central and Eastern Europe, The Museum of Modern Art; Elizabeth Otto, Executive Director, Humanities Institute, and Associate Professor of Modern and Contemporary Art History & Visual Studies, The State University of New York at Buffalo; Vanessa Rocco, Associate Professor of Humanities and Fine Arts, Southern New Hampshire University; and T'ai Smith, Associate Professor, Art History, Visual Art & Theory, and Associate at the Peter Wall Institute for Advanced Studies, The University of British Columbia.
Cofounded by curators Roxana Marcoci and Eva Respini on February 16, 2010, and conceived as an experimental platform for free-form critical discussions, MoMA's forums on contemporary photography are designed to encourage debate about the perspectives and scope of still and moving images and other forms of picture-making among leading artists, curators, and theorists in the field. The creative process of today is not solitary but dynamic, evolving from countless partnerships. These forums offer an intellectual milieu that values the scholarly reassessment of pivotal ideas in art, innovative practices, and complex and competing visions of modern and contemporary art.
Roxana Marcoci, The David Dechman Senior Curator, The Robert B. Menschel Department of Photography, MoMA, begins each session with an introduction to the topic, providing context for the conversation. Four to seven featured speakers then present for five to 10 minutes each. The presentations are followed by a probing, critical Q&A session and a moderated discussion with all the guests.
Read an article about the Forums from Art in America.
This program is organized in partnership with the Central and Eastern Europe group of C-MAP, a cross-departmental, internal research program at The Museum of Modern Art that fosters the multiyear study of art histories outside North America and Western Europe.

Organized by Roxana Marcoci, Senior Curator, Department of Photography, The Museum of Modern Art.

This Forum on Contemporary Photography is made possible by The Wagner Family Foundation in honor of Joseph M. Cohen.