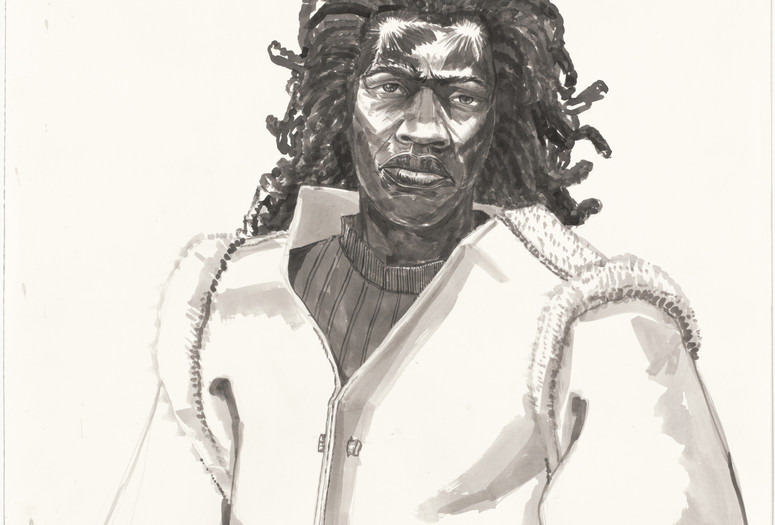 Art and Practice is a series of discussion-based seminars that bring together emerging and experienced artists to explore the challenges and possibilities of sustaining a creative life. This season is organized in conjunction with the exhibition Charles White: A Retrospective, to honor White's legacy as an influential mentor and educator.
In this session, artist Kerry James Marshall will host an open conversation about artistic intention and art's function in both art history and the world at large. Marshall was a student of Charles White's, and he will first draw on the exhibition to engage participants in a discussion about why they make art today, and for whom. He will then lead a collective examination of art's role in society today, raising questions about its potential to affect social dynamics.
This program meets in Classroom B, located on the Mezzanine level of the Cullman Education and Research Building.
Space is limited. This program is free but requires the submission of a response form. For more information, please contact [email protected].
Kerry James Marshall is an artist whose most recent exhibitions include Kerry James Marshall: History of Painting at David Zwirner, London, Kerry James Marshall: Collected Works at the Rennie Museum, Vancouver, and Kerry James Marshall: Works on Paper at The Cleveland Museum of Art. The major retrospective exhibition Kerry James Marshall: Mastry was on view at the Museum of Contemporary Art, Chicago; The Met Breuer, New York; and the Museum of Contemporary Art, Los Angeles, from 2016 through 2017. In 2013, he was one of seven new appointees to President Barack Obama's Committee on the Arts and the Humanities, and he received a MacArthur Foundation "Genius" grant in 1997. Born in Birmingham, Alabama, Marshall grew up in Los Angeles, where he studied with Charles White at Otis College of Art Design, earning his BFA in 1978. (He received an honorary doctorate from Otis in 1999.) Marshall lives and works in Chicago.
Education at MoMA is made possible by a partnership with Volkswagen of America.

Major support for Adult and Academic Programs is provided by the Estate of Susan Sabel.

Generous funding is provided by endowments established by Agnes Gund and Daniel Shapiro, The Junior Associates of The Museum of Modern Art, Walter and Jeanne Thayer, and by the gifts of Alan Kanzer. Additional support is provided by the Annual Education Fund.