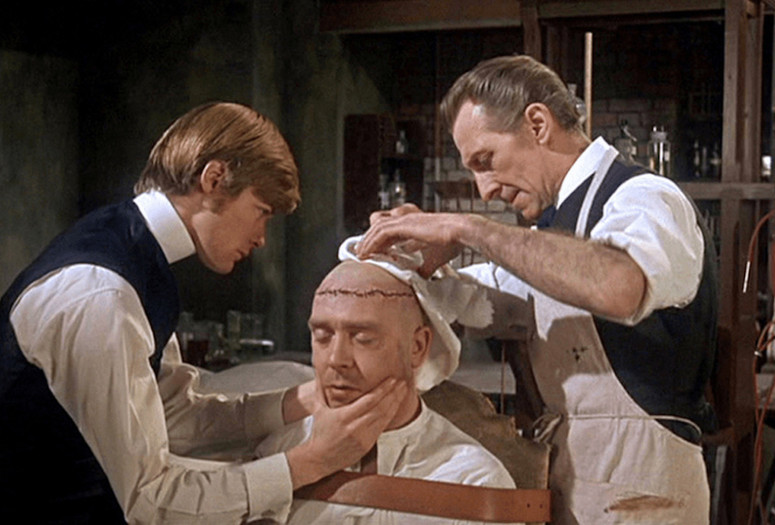 This Halloween, let your freak flag fly at The Museum of Modern Art! Monsters and mad scientists alike are invited to PopRally's spooky screening of the 1969 classic Frankenstein Must Be Destroyed. From Hammer Films, the studio behind countless cult horror favorites, this grim tale of medical malpractice, marital estrangement, and revenge is sure to keep you on the edge of your seat. We promise drinks, dancing, and hands-on art making to top off the night, but you'll have to be there to see what other treats and tricks lie in wait.
Tickets, which cover the screening (10:00 p.m.) and open bar (8:00–11:00 p.m.), are available online for $20. Costumes are highly encouraged—come dressed as FrankenKahlo, FrankenPollock, FrankenFrankenthaler, or your own monstrous creation! This event is part of the PopRally program and regular film ticketing policies do not apply. No additional tickets will be released for this special screening. You must be 21 or older to attend.
Frankenstein Must Be Destroyed. 1969. USA. Directed by Terence Fisher. 98 min.
PopRally is a series of events at The Museum of Modern Art and MoMA PS1 that serve as a gateway for young and diverse audiences to engage with MoMA. Led by a cross-departmental committee of Museum staff, PopRally produces dynamic programs including artist collaborations, performances, film screenings, and digital content that encourage new and experimental ways of encountering modern and contemporary art.