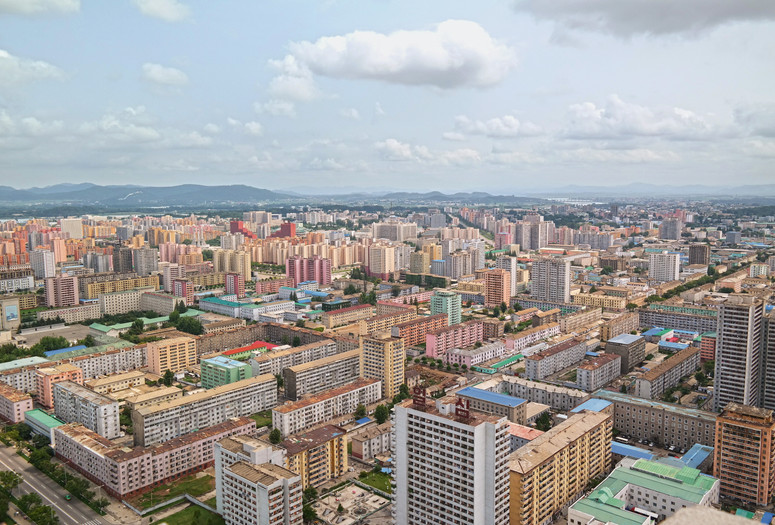 Join Guardian architecture critic and photographer Oliver Wainwright for a behind-closed-doors glimpse of the most secretive country in the world. With pastel-hued apartment blocks, sci-fi monuments, and interiors dripping with marble and mosaics, Wainwright's photographs of North Korea, brought together in a new book by Taschen, shine a spotlight on Kim Jong-un's ambition to "turn the whole country into a socialist fairyland."
This illuminating talk, followed by a conversation with Sean Anderson, an associate curator in MoMA's Department of Architecture and Design, will chart the evolution of Pyongyang under the Kim dynasty, explain how the architecture and interiors embody the national "Juche" ideology, and question what the future holds for the architectural ambitions of this enigmatic country.
Space is limited. Please register by November 1 by emailing [email protected].