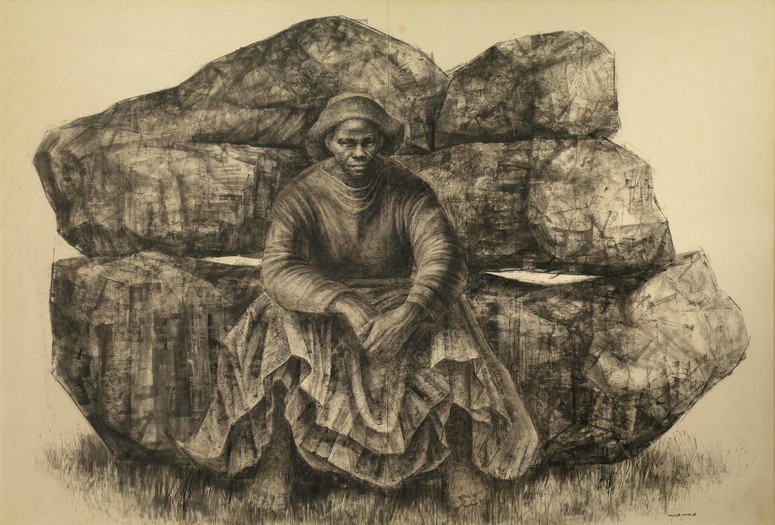 Artist Kerry James Marshall has been, in his own words, "a stalwart advocate for the legacy of Charles White," his former teacher and mentor. Planned in collaboration with Marshall, this program strives to advance our understanding of White's place in art history through a consideration of his technical virtuosity, visual strategies, and the changing reception of his work. What have his images meant to different audiences, and how do they provide that meaning? Starting with a close examination of selected works from the exhibition, presenters will share their individual perspectives and then participate in a discussion moderated by Marshall and Esther Adler, Associate Curator, Department of Drawings and Prints, The Museum of Modern Art. Presenters include W. J. T Mitchell, Gaylor Donnelley Distinguished Service Professor, University of Chicago, and Courtney J. Martin, Deputy Director and Chief Curator, Dia Art Foundation.
The program is held in conjunction with the exhibition Charles White: A Retrospective.
Reception to follow.
This event is now fully booked. There will be a standby line starting at 5:00 p.m. on the day of the event.
Tickets ($15; $10 members and Corporate members; $5 students, seniors, and staff of other museums) can be purchased online, at the information desk, or at the Education and Research Building reception desk on the day of the program.
Enter through the Film entrance, 11 W 53 Street.
American Sign Language interpretation and CART captioning is available for any public program, with advance notice. Please email [email protected] to request sign language interpretation with two weeks notice or to request CART with three weeks notice.
This event will be live-streamed.
This program is made possible by the Anna Marie and Robert F. Shapiro Seminar and Lecture Endowment Fund, established by Jeanne and Bob Savitt, Kristen and A. Andrew Shapiro, and Robert F. Shapiro, Jr.