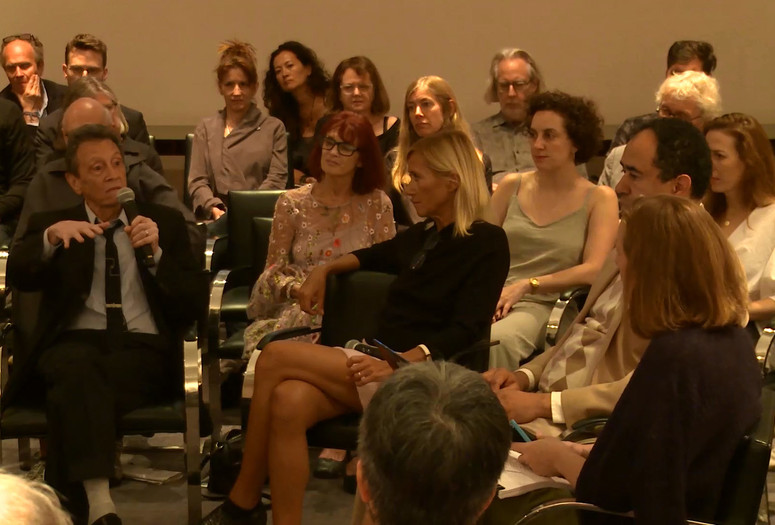 2018 marks A. D. Coleman's 50th year of continuous production as a working critic, historian, and curator. We are honored to welcome him for a presentation about the history and functions of photography criticism, and the institutional critique that he considers central to his writing. Coleman was the first photography critic for The New York Times, and he was also a columnist for The Village Voice and The New York Observer. He has published eight books and more than 2,500 essays on photography, mass media, and new communication technologies.
A distinguished group of respondents will join a critical discussion of specific texts Coleman authored over the years: Bill Kouwenhoven, independent photography critic, curator and essayist; Sarah Meister, Curator, The Museum of Modern Art; Alison Nordström, independent scholar, curator of photographs, and Museum Associate, Peabody Museum Harvard University; Omar Willey, Publisher, The Seattle Star.
This event is by invitation only, but we are very pleased to present a recording of the forum, which will allow remote friends and colleagues to hear the conversation.
Cofounded by curators Roxana Marcoci and Eva Respini on February 16, 2010, and conceived as an experimental platform for free-form critical discussions, MoMA's forums on contemporary photography are designed to encourage debate about the perspectives and scope of still and moving images and other forms of picture-making among leading artists, curators, and theorists in the field. The creative process of today is not solitary but dynamic, evolving from countless partnerships. These forums offer an intellectual milieu that values the scholarly reassessment of pivotal ideas in art, innovative practices, and complex and competing visions of modern and contemporary art.
Roxana Marcoci, Senior Curator, Department of Photography, begins each session with an introduction to the topic, providing context for the conversation. Four to seven featured speakers then present for five to 10 minutes each. The presentations are followed by a probing, critical Q&A session and a moderated discussion with all the guests.
Read an article about the Forums from Art in America.
Organized by Roxana Marcoci, Senior Curator, Department of Photography, The Museum of Modern Art.

This Forum on Contemporary Photography is made possible by The Wagner Family Foundation in honor of Joseph M. Cohen.