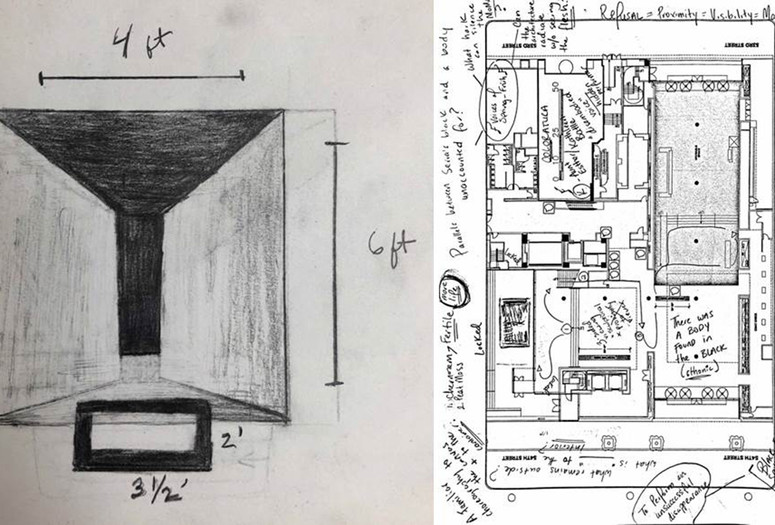 Welcome to the studio, please excuse the mess. Join us for PopRally Presents Studio Visit: Practice as Ritual, an evening of artistic and musical performances exposing the rituals and labor of art making. Through a series of three live performances, we will explore ways to reanimate works of art that no longer live in the studio, but are now on display in the exhibition Studio Visit: Selected Gifts from Agnes Gund (closing July 22). Inspired by Wolfgang Laib's *Milkstone*—a hand-polished piece of marble into which milk is carefully poured daily—painter and sculptor Torkwase Dyson will consider the gestural language of building and maintaining sculpture. Choreographer Jonathan González will unearth the artist's hand with a performance in the Sculpture Garden inspired by Richard Serra's Promenade Notebook Drawing for Obama, an etching included in the Artists for Obama portfolio commemorating Barack Obama's 2008 presidential campaign. The evening will culminate in a musical performance and DJ set by Yatta reflecting on Glenn Ligon's Graduating Girl (Version 2) #1, part of a series of paintings by Ligon based on coloring books created in the 1970s by, for, and about black people.
Admission ($25) includes performances, access to the exhibition Studio Visit: Selected Gifts from Agnes Gund, DJ set, and open bar. You must be 21 or older to attend this event.
Please enter through The Ronald S. and Jo Carole Lauder Building entrance at 11 West 53 Street.
PopRally is a series of events at The Museum of Modern Art and MoMA PS1 that serve as a gateway for young and diverse audiences to engage with MoMA. Led by a cross-departmental committee of Museum staff, PopRally produces dynamic programs including artist collaborations, performances, film screenings, and digital content that encourage new and experimental ways of encountering modern and contemporary art.