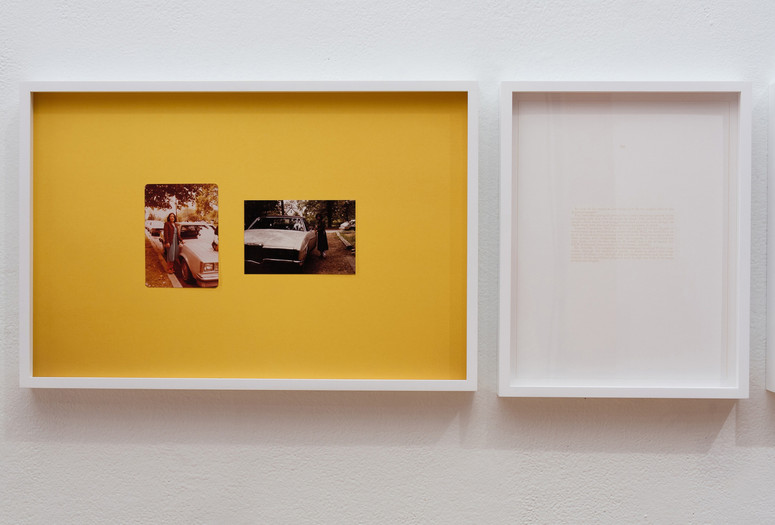 Join us for a conversation with artists Hương Ngô and Hồng-Ân Trương in the exhibition Being: New Photography 2018. Using their work The opposite of looking is not invisibility. The opposite of yellow is not gold (2016) as a starting point, the artists discuss self-representation, belonging, and the construction of identity as social and political phenomena.
The discussion is moderated by educator Petra Pankow.
Hồng-Ân Trương (Hong-An Truong) uses photography, video, sound, and performance to examine histories of war as well as immigrant, refugee, and decolonial narratives. Her work has been featured in recent exhibitions at Nhà Sàn Collective, Hanoi; the Irish Museum of Modern Art, Dublin; Prospect New Orleans; and Station Museum of Contemporary Art, Houston. She was a studio art fellow in the Whitney Independent Study Program and is an associate professor of art and director of graduate studies in the MFA program at the University of North Carolina, Chapel Hill.
Hương Ngô (Huong Ngo, 吳玉香) is an artist, born in Hong Kong, whose research-based work reframes the hybrid, the imperfect, and the non-fluent as sites of survival and knowledge. She was recently awarded the Fulbright US Scholar Grant to realize a project that examines the colonial history of surveillance in Vietnam and the anti-colonial strategies of resistance vis-à-vis the activities of female liaisons. She was a studio fellow at the Whitney ISP and is an assistant professor at the School of the Art Institute of Chicago.
Join us for lively conversations and engaging activities, facilitated by Museum educators, that offer insightful and unusual ways to engage with MoMA's collection and special exhibitions.
Gallery Sessions are free for members and Museum admission ticket holders. No registration is required. Groups meet in the Marron Atrium, Floor 2.
FM headsets for sound amplification are available for all talks.