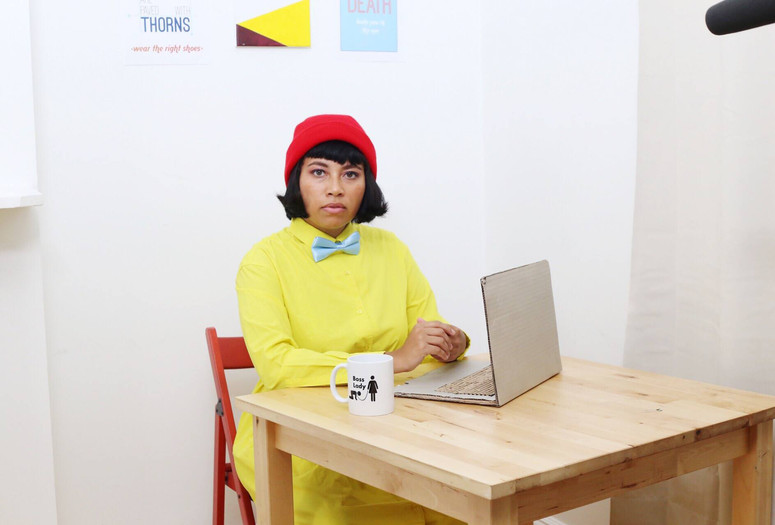 The NoBudge movies club presents a collection of eight new American short films made by emerging female directors. The selections are a mix of film festival favorites and other films that premiered online through NoBudge. The program explores dark corners of the female experience: alienation, anxiety, and mistreatment. A bold intensity weaves throughout, reflecting a transitional moment in our culture with self-assuredness and nuance. More often focused on atmosphere and character than plot or broad statements, these films reverberate with honesty and mystery. In keeping with the NoBudge mission, each film was produced with very limited resources and without major industry connections. NoBudge was recently praised by The New York Times, which called it "one of the best places to sample what's happening in low-budget cinema worldwide." NoBudge presents a handpicked selection of new indie movies daily online and hosts live screenings in Brooklyn and beyond. The filmmakers will be present at this screening.
Agua Viva. 2018. USA. Directed by Alexa Lim Haas. 7 min.
A Chinese manicurist in Miami attempts to describe feelings she doesn't have the words for.
Fall. 2018. USA. Directed by Shereen Lani Younes. 20 min.
A young woman comes to terms with her suddenly deteriorating reality.
Kira Burning. 2018. USA. Directed by Laurel Parmet. 9 min.
Teenage Kira attempts to take revenge after a heartbreaking betrayal by her ex-best friend.
Psychic. 2018. USA. Directed by Dana Sorman. 13 min.
When a visit to a psychic takes an unexpected turn, Benji decides what kind of gamble she's willing to make to get rid of what's inside her.
Homing In. 2018. USA. Directed by Parker Hill. 7 min.
After a long day at work, Cal drives home to his suburban neighborhood and realizes that he accidentally went inside the wrong house.
Modern Love. 2017. USA. Directed by Francesca Mirabella. 10 min.
A young "everyman" who lives his life through social media has an encounter with a young woman who challenges his ideals.
To-Do. 2018. USA. Directed by Efe. 8 min.
An anxious young woman imagines what her life could be like if she completed everything on her infinite to-do list.
Cheer Up Baby. 2017. USA. Directed by Adinah Dancyger. 13 min.
A young woman's sexual assault by a stranger on the subway is rendered with psychological menace and sensory dislocation in this elliptical tale.
Spell of the West. 2018. USA. Directed by Sam Lane. 7 min.
On an isolated cactus farm, three stressed-out birds ask a cowgirl to help put a stop to the elusive Ax-Man.