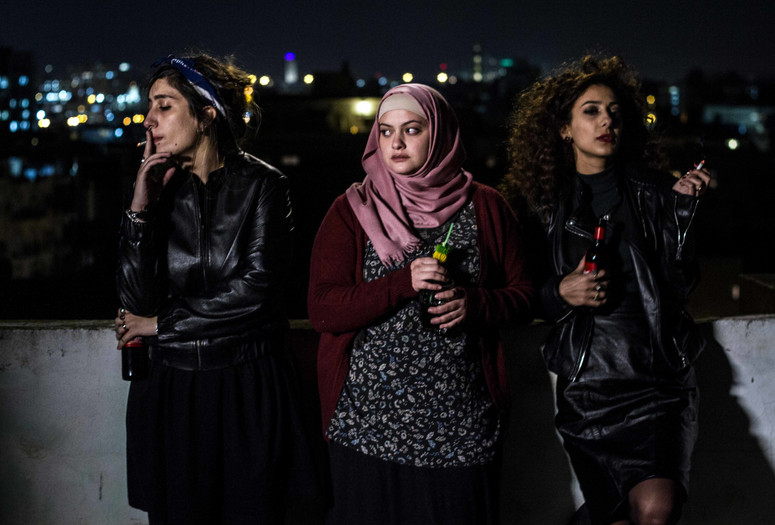 Bar Bahar (In Between). 2017. Israel. Written and directed by Maysaloun Hamoud. With Mouna Hawa, Sana Jammelieh, Shaden Kanboura. 96 min.
In Arab-Israeli director Maysaloun Hamoud's feature debut, three Palestinian women sharing an apartment in the heart of Tel Aviv find themselves struggling with similar balancing acts between tradition and modernity, citizenship and culture, fealty and freedom. Lalia, a criminal lawyer, loves to burn off her workday stress in the underground club scene. Salma, a DJ and bartender, starts a budding relationship with a female medical intern. And their new roommate Nur is a younger, religious Muslim university student whose conservative fiancé is horrified by her secular friends. Amid their failures, they discover a better understanding of self and the boundless importance of female friendship in an unstable world.
Hair Wolf. 2018. USA. Written and directed by Mariama Diallo. With Kara Young, Taliah Webster, Madeline Weinstein. 12 min.
In a black hair salon in gentrifying Brooklyn, the local residents fend off a strange new monster: white women intent on sucking the lifeblood from black culture.