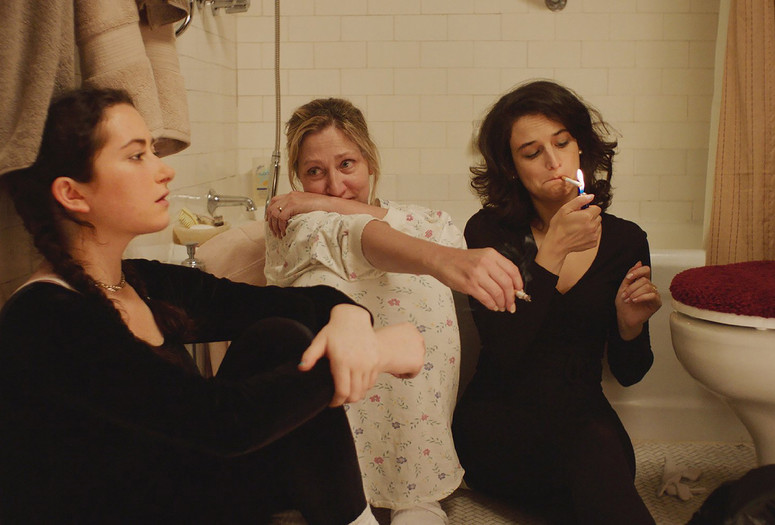 Landline. 2017. USA. Directed by Gillian Robespierre. Screenplay by Robespierre, Elisabeth Holm. With Jenny Slate, Jay Duplass, Abby Quinn. 97 min.
In the follow-up to her feature debut, Obvious Child, cowriter/director Gillian Robespierre's tells the story of three women in a Manhattan family struggling with turning points in their lives: Teenage Ali discovers her dad is having an affair, her older sister Dana uncovers her own wild side, and their mother Pat grapples with the truth that she can't have it all. Set in 1995, Landline navigates monogamy, honesty, and a long-lost New York when people didn't have cell phones and could still smoke inside. It's an honest comedy for a generation raised on divorce and wall-to-wall carpeting, about what happens when sisters become friends and parents become humans.
Curtis. 2017. USA. Written and directed by Tannis Spencer. With Michael Oloyede, Daniel G. Cunningham. 9 min.
A young man struggles to make amends with the harsh family life he left behind while also ensuring the safety of his younger brother Jordan, who's still there.