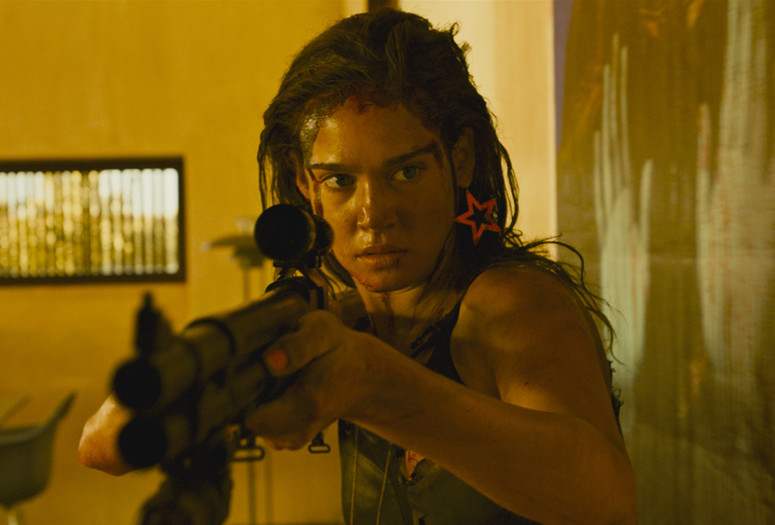 Revenge. 2018. France. Written and directed by Coralie Fargeat. With Matilda Anna Ingrid Lutz, Kevin Janssens, Vincent Colombe. 108 min.
First-time director Coralie Fargeat makes a stunning debut, painting a crimson canvas of hypnotic beauty and bloody retribution in this razor-sharp, feminist subversion of the typical revenge thriller. Jen's romantic getaway with her wealthy boyfriend is suddenly disrupted when his sleazy friends arrive for an unannounced hunting trip. Tensions mount in the house until the situation abruptly—and viciously—intensifies, culminating in a shocking act, and Jen being left for dead. Unfortunately for her assailants, Jen survives and reemerges with a relentless, wrathful intent: revenge.
Consommé. 2016. USA. Written and directed by Catherine Fordham. With Monica West, Parker Madison, Tanner Dahlin. 5 min.
A young woman's fiercest self takes over as she fights for her life against an attacker.