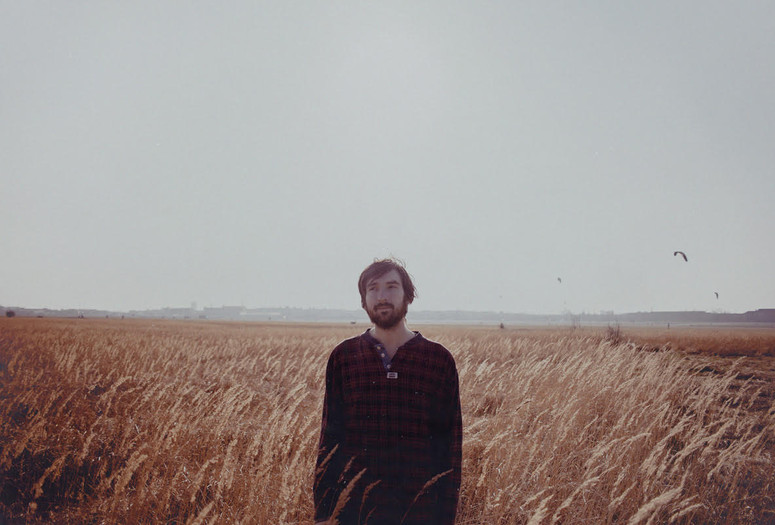 Live music begins at 6:30 p.m.
Mutual Benefit is the sprawling chamber folk project of songwriter Jordan Lee. For nearly a decade, he has crafted pop experiments that blend orchestral instrumentation and ambient electronic sounds in songs that are uniquely comforting but willing to stare down life's more difficult existential quandaries. The recordings are highly collaborative, with friends adding keys, electronics, harmonies, violin and banjo, woodwinds, and found sounds, expanding on Lee's ethereal voice and off-kilter arrangements. His songwriting often consists of lush pop miniatures pieced together over several years, inspired by the hellos and goodbyes and blurred landscapes of life in flux. As a writer for The New Yorker heard it, "Bells and flutes and strings blend with basic rock instruments; vocal arrangements pulse and flow, and the result shimmies beyond the fence of the familiar." At Summer Thursdays, a five-piece Mutual Benefit will play songs from across the band's discography and from Lee's forthcoming full-length, due out this fall.
Jordan Lee, vocals and guitar; Johanne Swanson, vocals; Michael Clifford, guitar; Eva Goodman, violin; Noah Klein, bass; Gabriel Birnbaum, saxophone
Every Thursday in July and August, 5:30–8:00 p.m.
Live music begins at 6:30 p.m.
Regular Museum admission applies. Performances take place in the Sculpture Garden. In the event of rain, the Garden will close, and music will take place in Theater 1. Please note: Sculpture Garden and indoor seating are limited and on a first-come, first-served basis.
The musical component of Summer Thursdays 2018 celebrates musicians living and working in New York City. Organized in collaboration with PopRally, the series hosts a variety of sounds that explore the City's expansive musical landscape. Each evening, unique sonic flavors fill the Sculpture Garden with a range of blended genres such as dream punk, Afrofuturist soul, funk fusion, hip-hop, experimental, and lo-fi baroque pop.