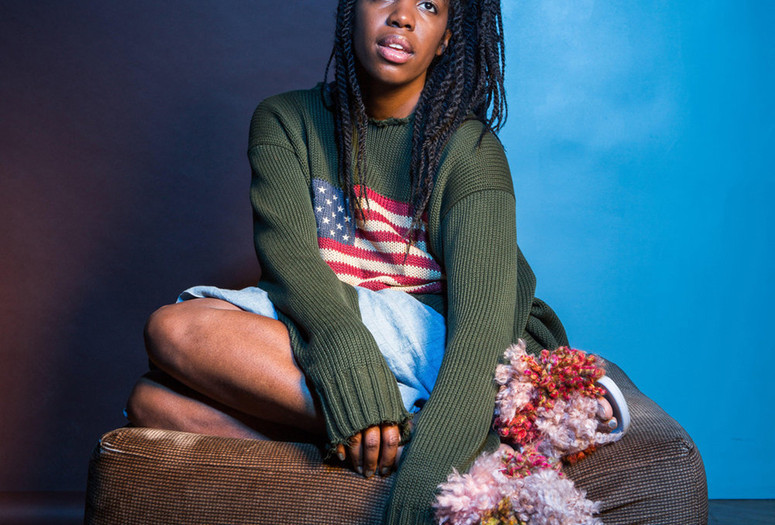 Live music begins at 6:30 p.m.
Pitchfork describes Zenizen as "a Brooklyn-based band that fuses soul, jazz, R&B, and rock into songs that celebrate both hedonism and mindfulness." Band leader and songwriter Opal Hoyt sees the project as one "where I'm in control of a lot of elements but can bring in badass musicians to take the helm and make this their own too." Hoyt is invested in all things soulful and counts Minnie Riperton, Mariah Carey, and London nu-jazz as major influences. After a sojourn in Australia to write and record a debut EP, she is back in New York playing shows and working on the band's first album. The Australia Deluxe EP (out now on Don Giovanni Records) includes remixes from DJ Bruce, Suzi Analogue, Vulture Street Tape Gang, and Black Spade.
Opal Hoyt, vocals and Keytar; BENAMIN, guitar and vocals; Maia Macdonald, bass and vocals; J. Hoard, vocals; Madison McFerrin, vocals; Sly 5th Ave, tenor saxophone; Clynt Yerkes, trumpet; Vishal Nayak, drums
Every Thursday in July and August, 5:30–8:00 p.m.
Live music begins at 6:30 p.m.
Regular Museum admission applies. Performances take place in the Sculpture Garden. In the event of rain, the Garden will close, and music will take place in Theater 1. Please note: Sculpture Garden and indoor seating are limited and on a first-come, first-served basis.
The musical component of Summer Thursdays 2018 celebrates musicians living and working in New York City. Organized in collaboration with PopRally, the series hosts a variety of sounds that explore the City's expansive musical landscape. Each evening, unique sonic flavors fill the Sculpture Garden with a range of blended genres such as dream punk, Afrofuturist soul, funk fusion, hip-hop, experimental, and lo-fi baroque pop.