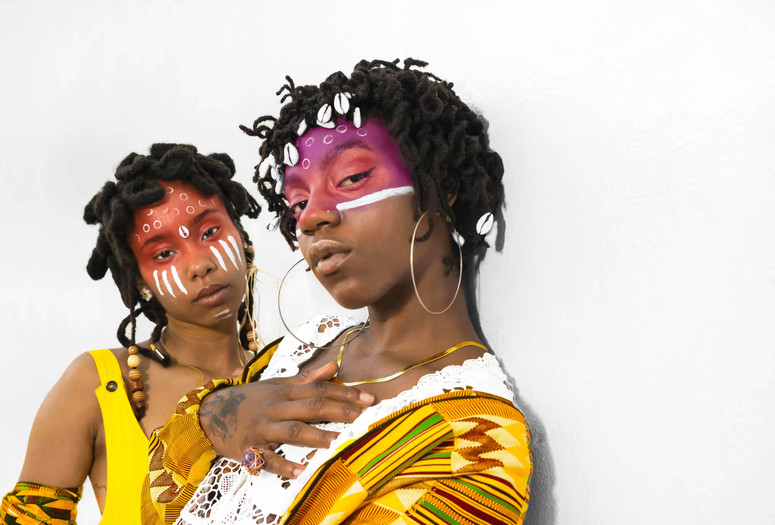 Live music begins at 6:30 p.m.
OSHUN, named for the Nigerian Yoruba goddess of fresh water, pleasure, and love, is an independent hip-hop/soul duo and the sonic manifestation of Afrofuturism. With its digital and acoustic sounds, heavy drums and bass, and ambient harmonic textures, OSHUN uses music to connect with ancestral spirits to manifest a sweeter tomorrow for us all. Since the 2015 release of its debut mixtape Asase Yaa (named for the great female spirit of the earth—Mother Earth as recognized by the Akan of Ghana), OSHUN has amassed a social media presence of more than 150,000 followers. The duo has been recognized by Rolling Stone,
The Fader, Viceland, Huffington Post, NPR, Essence, and Vogue. Since graduating from NYU in 2017, Niambi and Thandi have performed throughout the US, Brazil, and Europe. Their first studio album, bittersweet vol. 1, produced by Proda, was released in April to critical acclaim.
Niambi and Thandi, vocals; DJ Proda
Every Thursday in July and August, 5:30–8:00 p.m.
Live music begins at 6:30 p.m.
Regular Museum admission applies. Performances take place in the Sculpture Garden. In the event of rain, the Garden will close, and music will take place in Theater 1. Please note: Sculpture Garden and indoor seating are limited and on a first-come, first-served basis.
The musical component of Summer Thursdays 2018 celebrates musicians living and working in New York City. Organized in collaboration with PopRally, the series hosts a variety of sounds that explore the City's expansive musical landscape. Each evening, unique sonic flavors fill the Sculpture Garden with a range of blended genres such as dream punk, Afrofuturist soul, funk fusion, hip-hop, experimental, and lo-fi baroque pop.