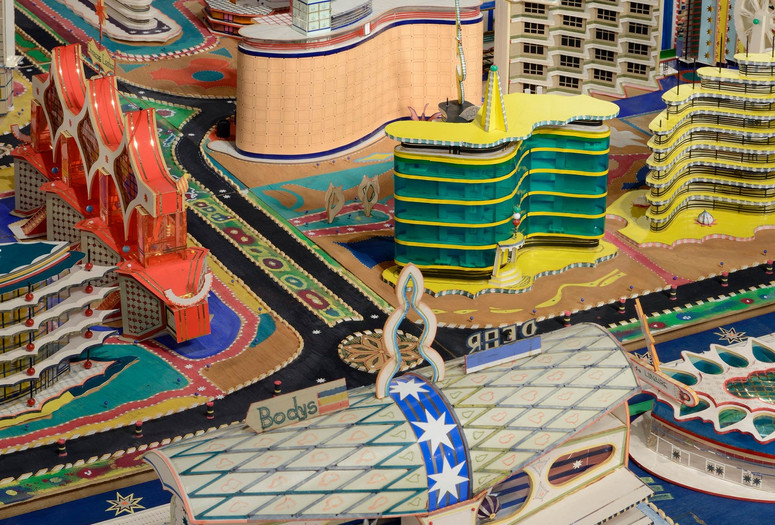 Artist Bodys Isek Kingelez made sculptures of imaginary buildings and cities that reflected his dreams for his country, his continent, and the world. Design and construct your own imaginative building, using materials similar to those the artist used—recycled papers and cardboard, bottle caps, markers, and tape—then join your building with others to create a city for a harmonious society.
Led by educators Kerry Downey and Barbara Ellmann.
Drop-in activities are first come, first served. Open to all ages. Children must be accompanied by an adult.