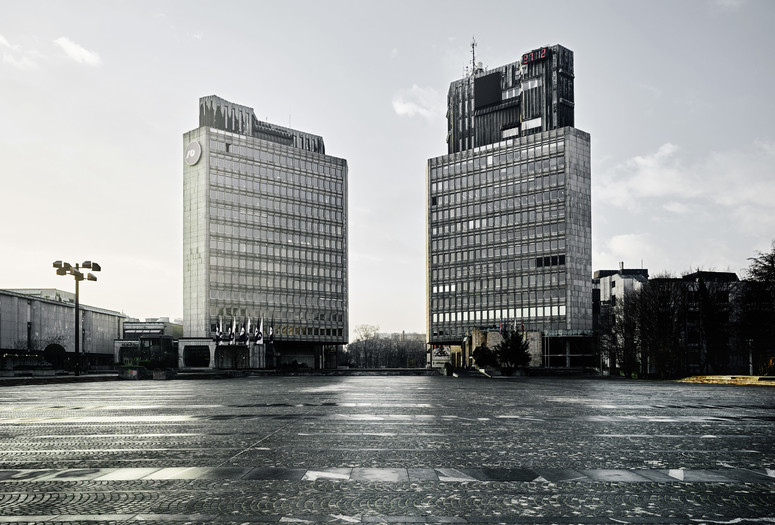 Instructor: Jennifer Gray
4 Wednesdays; registration is open throughout
For more information, please e-mail [email protected]
Price: Nonmember $355, Member $325, Student/Educator/Other Museum Staff $250
Register here
What is modern architecture? Many answers to this question involve "abstract design vocabularies" and modern materials such as concrete, glass, and steel, but what most defines modern architecture is a commitment to social and spatial justice. Modern architects were idealists who wanted to improve the world through the design of buildings and cities. This utopian impulse took many forms, from the design of affordable housing to infrastructure and environmental planning. In this course we will teach students about key modern architects and movements, including the Bauhaus, Le Corbusier, Mies van der Rohe, and Frank Lloyd Wright, and how they aimed to advance social and political ideals through architecture. The format will consist of group discussions; walking tours of iconic buildings in New York; a gallery visit to the upcoming exhibition Toward a Concrete Utopia: Architecture in Yugoslavia, 1948–1980; and a visit to the Frank Lloyd Wright Foundation Archives at Avery Library, Columbia University.
Bio: Jennifer Gray (PhD, Columbia University) is Curator of Drawings and Archives at Avery Architectural & Fine Arts Library, Columbia University. She studies modern architecture, with an emphasis on how designers and activists used architecture, cities, and landscapes to advance social and spatial justice at the turn of the 20th century. She also is interested in contemporary social practice and questions of critical heritage. Most recently she produced the exhibitions Frank Lloyd Wright tra America e Italia at the Pinacoteca Giovanni e Marella Agnelli in Turin, Italy, and Frank Lloyd Wright at 150: Unpacking the Archive at The Museum of Modern Art, as well as the accompanying publications. Her work has been published elsewhere in journals of architectural history and experimental preservation, and she is developing a book project, tentatively titled Liminal Spaces, that explores activist architecture in Chicago circa 1900. She has won several awards and fellowships, including a grant from the Graham Foundation for Advanced Studies in the Fine Arts. She teaches at Columbia University and MoMA.