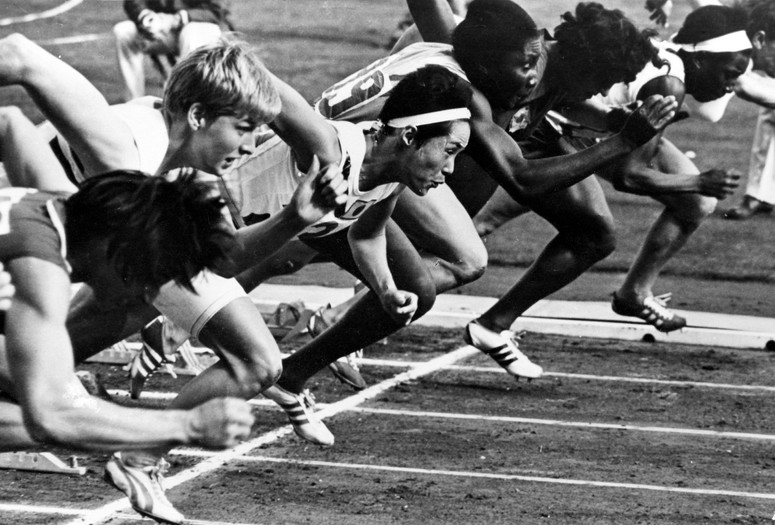 Tōkyō Orinpikku (Tokyo Olympiad). 1965. Japan. Directed by Kon Ichikawa. In Japanese; English subtitles. 170 min.
Tokyo Olympiad is one of the greatest sports films ever made, an epically scaled yet utterly human portrait of the agonies of defeat on the playing field (and beyond), told through the hyperstylized vision of director Kon Ichikawa, who furnished cinematographer Miyagawa and his team of 164 assistants with more than 100 cameras and nearly 250 lenses to cover every angle of the 1964 Olympic Games.
4K digital restoration courtesy Janus Films.