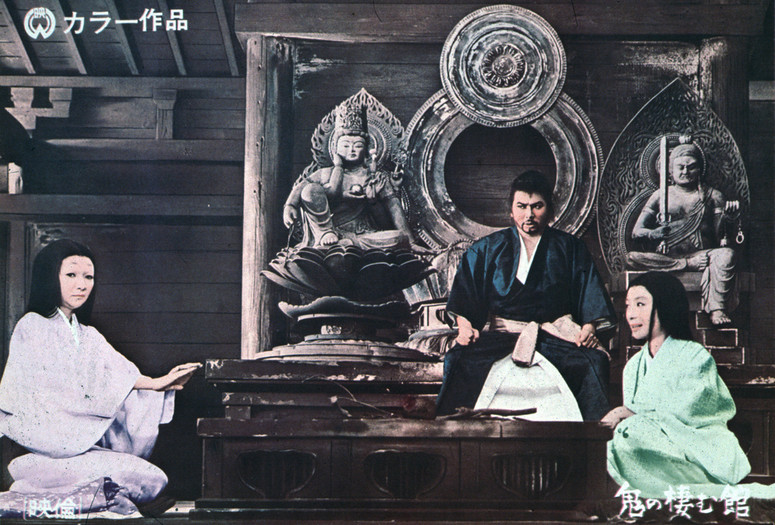 Oni no sumu yakata (The Devil's Temple). 1969. Japan. Directed by Kenji Misumi. Screenplay by Kaneto Shindo, Jun'ichiro Tanizaki. With Shintaro Katsu, Hideko Takamine, Michiyo Aratama. In Japanese; English subtitles. 76 min.
An intense chamber drama set among the evil spirits of medieval Japan, The Devil's Temple is an underappreciated masterpiece of operatic emotions, visual flamboyance, and claustrophobic mise en scène.
35mm print courtesy the National Film Center; The National Museum of Modern Art, Tokyo; and Kadokawa.