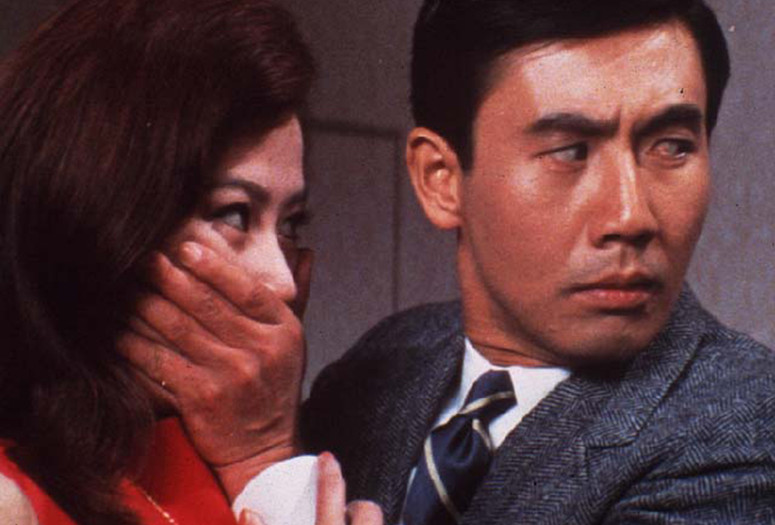 Aru koroshiya (A Certain Killer). 1967. Japan. Directed by Kazuo Mori. Screenplay by Yoshihiro Ishimatsu, Yasuzo Masumura. With Raizo Ichikawa, Yumiko Nogawa, Mikio Narita. In Japanese; English subtitles. 82 min.
Made in the same year as Jean-Pierre Melville's Le Samourai, this stylish crime thriller stars legendary actor Raizo Ichikawa as a nihilistic ex-kamikaze pilot turned restaurateur who moonlights as a contract killer for the yakuza. Cinematographer Miyagawa's muted colors and precise widescreen framing of barren wastelands and equally stark interiors are perfectly keyed to the icy persona of Ichikawa's killer.
35mm print courtesy the National Film Center; The National Museum of Modern Art, Tokyo; and Kadokawa.