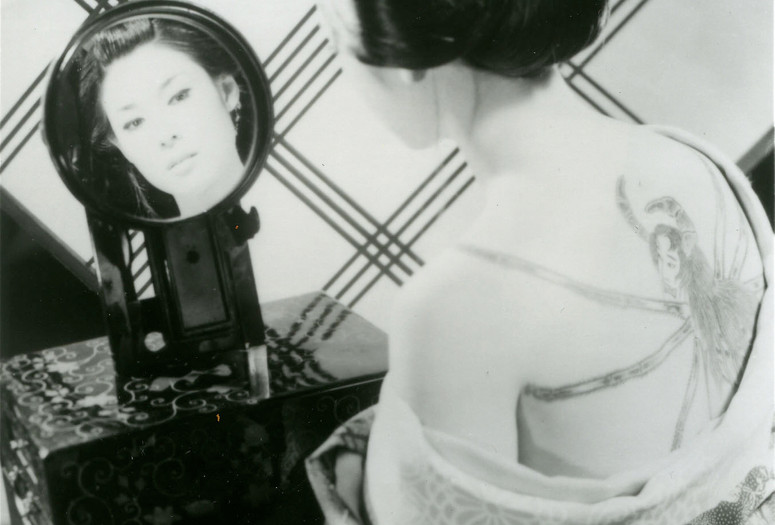 Irezumi (The Spider Tattoo). 1966. Japan. Directed by Yasuzo Masumura. Screenplay by Kaneto Shindo. With Ayako Wakao, Akio Hasegawa, Gaku Yamamoto. In Japanese; English subtitles. 86 min.
In this darkly erotic adaptation of a story by Junichiro Tanizaki, a young woman is sold to a geisha house and branded with a spider tattoo, giving her a supernatural thirst for vengeance on men. Cinematographer Miyagawa evokes the saturation and sharp contours of ukiyo-e woodblock printing in his unforgettable, blood-spattered imagery.
35mm print courtesy the National Film Center, The National Museum of Modern Art, Tokyo, and Kadokawa.