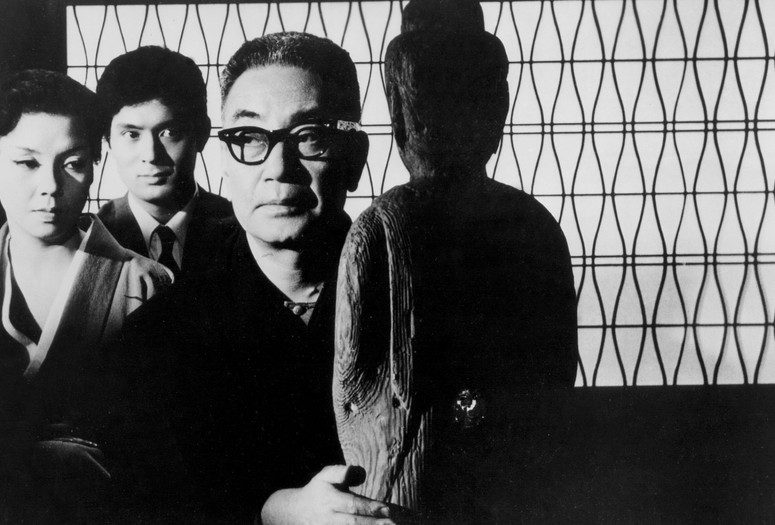 Kagi (Odd Obsession). 1959. Japan. Directed by Kon Ichikawa. Screenplay by Ichikawa, Keiji Hasebe, Natto Wada. With Machiko Kyo, Junko Kano, Tatsuya Nakadai. In Japanese; English subtitles. 107 min.
Critic Pauline Kael describes Ichikawa's Odd Obsession, adapted from Tanizaki's famous novel about an old man's impotence and sexual deviance, as "a beautifully stylized and highly original piece of filmmaking—perverse in the best sense of the word, and worked out with such finesse that each turn of the screw tightens the whole comic structure."
35mm print from The Japan Foundation; courtesy Janus Films.