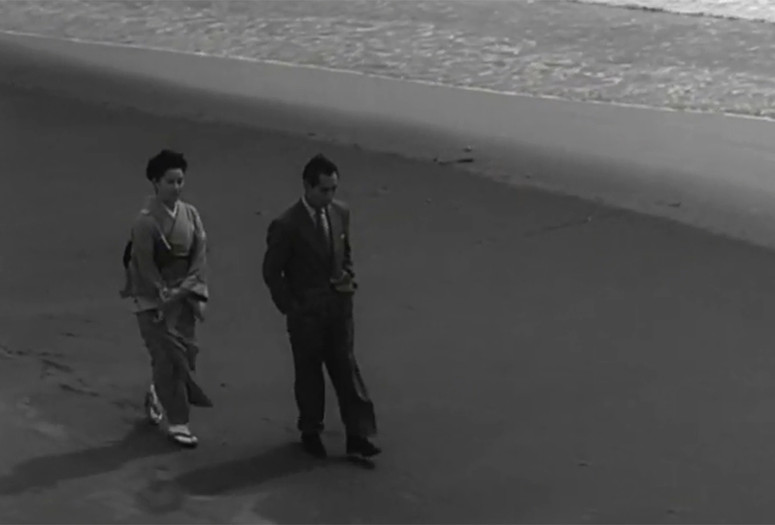 Reminiscence. 1953. Japan. Directed by Kozaburo Yoshimura. Screenplay by Shindo Kaneto. With Michiyo Kogure, Nobuko Otowa, Mitsuko Kimura. In Japanese; English subtitles. 110 min.
Kazuo Miyagawa's prizewinning black-and-white cinematography draws out the moral shadings of Nobel laureate Yasunari Kawabata's 1952 novel Thousand Cranes, a quietly devastating story of a young man, orphaned during the war, who stumbles into a passionate yet tragic relationship with his late father's mistress and her daughter.
35mm print courtesy the National Film Center, The National Museum of Modern Art, Tokyo, and Kadokawa.