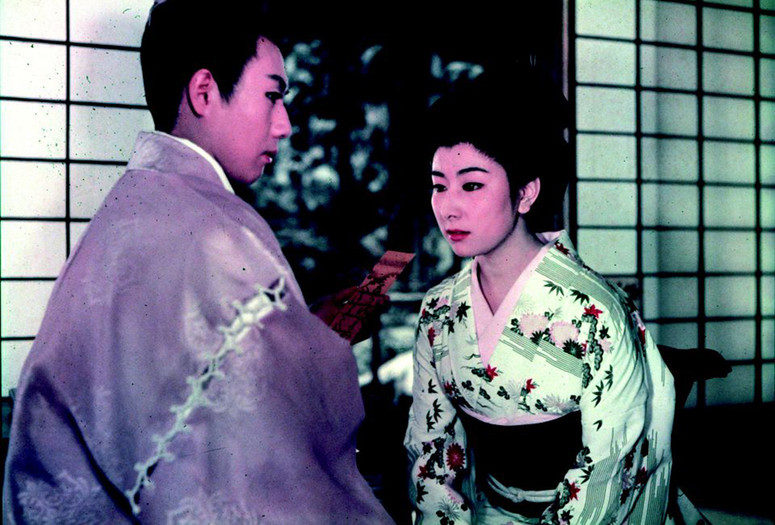 Suzakumon. 1957. Japan. Directed by Kazuo Mori. Screenplay by Fuji Yahiro. With Ayako Wakao, Raizo Ichikawa, Fujiko Yamamoto. In Japanese; English subtitles. 100 min.
Kazuo Mori was one of Daiei Studio's most popular and gifted genre filmmakers, best known for his contributions to the Zatoichi swordsman series but also for stylish crime thrillers like A Certain Killer (screening on April 27). He and cinematographer Kazuo Miyagawa won the prestigious Asia-Pacific prize in 1957 for their sumptuous period melodrama Suzakumon, a story of aristocratic star-crossed love by one of Mizoguchi's favorite authors, Matsutaro Kawaguchi (Ugetsu).
35mm print courtesy the National Film Center; The National Museum of Modern Art, Tokyo; and Kadokawa.